Official Music Team - Hidden Secrets In Famous Paintings [Kovorox Sound Records - 2019]

After a few years of silence here's the welcome return of Official Music Team- the original retro focused sample 'n' electronica project of long running Scottish noise maker & sonic experimentalist Lea Cummings( of Kylie Minoise, etc). Hidden Secrets In Famous Paintings is a sixteen-track CDR, which finds Cummings focusing more the retro electronica/ late 80's/ early 90's dance music side of the projects- yes the once very prevalent samples are here, but they're a lot of tracks here completely sample-less.

The CDR appears on Cummings own label Kovorox Sound Records. The green spray-painted CDR comes in a yellow and green spray-painted jewel case- this features a fold-out mini monochrome poster on pink paper- this takes in the Monalisa, the projects cartoon hot dog logo, and of course the tracklisting.

The album slides in the thirty-minute mark- with each of the sixteen tracks running between just over a minute and nearing the three-minute mark- so if you're not getting on with one track, another one comes along fairly soon. And for the most part each of the tracks offers up something, and I'd say there was only one or two of the sixteen that did little or nothing for me.

So I'll drop down into a few of my favorite moments- the opening track "Don't Celebrate Too Early" brings together a devilish 'n' dirt female vocal sample with wavering synth banks, snapping 'n' crashing percussion, and cascading lead synth line. "Moments You Wouldn't Believe if They weren't Recorded" finds stabbing techno bass, blended with a pining 'n' smashing percussion, and a building wall of jabbing synth. "Every Enterprise Disctruction" opens with a monster breathing sample before moving into almost the Resident's do lo-fi 80's dance music groove- with its blend of synthetic punching horns, squelching synth lines and off-kilter organ chops. "Promise Pitch Falls Apart" is built around constantly cascading fairground organ loop, blended with skipping 'n' ringing percussion churn.

I guess I do miss the samples a little on Hidden Secrets In Famous Paintings-as they were a key & virtual part of the projects sound- though of course I respected and understand Mr. Cummings need to move-on/ progresses the project. So if you're a fan of the project's albums I think you'll still enjoy what we have here, as Cummings has still got a good ear for quirky and playful tunes, and the track from variation is good enough. And if you never heard any of the projects past releases, but enjoy lo-fi & tuneful electronica with a playful edge the give this a spin- head over to here to find out more.






Roger Batty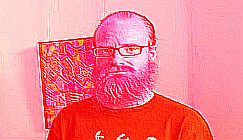 Official Music Team - Hidden Secr...
After a few years of silence here's the welcome return of Official Music Team- the original retro focused sample 'n' electronica project of long r...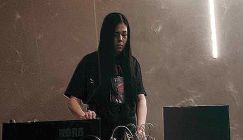 IO - Of Sound, Of Art, Of Expression
IO is a Brazilian visual artist, scenographer, fashion designer, performer and electronic music producer from Porto Alegre. Sonically her works move between ...