The Gathering - Downfall - The Early Years [Hammerheart Records - 2001]Downfall is the ideal album to frighten newer The Gathering fans. This compilation offers some of the earliest material the band ever recorded (pre Always...). Songs 1 to 3 (In Sickness and Health, Gaya's Dream and Always... come from their first 7" (previously unreleased), songs 4 to 8 (Subzero, Anthology in Black, Second Sunrise, Downfall and In Sickness and Health) from Moonlight Archer, and songs 9 to 13 (Second sunrise, Six dead, three to go, Downfall, Another day and Share the wisdom) from An Imaginary Symphony. While some of the songs later resurfaced on the debut full-length Always this album is a great trip down memory lane.As said, for those not familiar with The Gathering's early sound, this might be quite a shock. You will not find gentle female vocals or experimental rock music here. This is typical early nineties death/doom-metal; male grunts, heavy distorted guitars and that loveable early nineties keyboard sound. There is something very nostalgic about slowed down death-metal with very cheesy sounding keyboard all over it.While the sound quality is not always the best, I think this adds to the nostalgic feel of it all. It reminds me a lot of the time when I first discovered metal and The Gathering. I also think it perfectly shows that they were always able to write great songs, despite changing styles so drastically later on. All in all, this album is an ideal opportunity to stock up on some rare demo material.As a bonus the first 10.000 copies feature a second CD with an Mpeg file of a gig the band played in 1991. I'm amazed they still had the material from those days. Overall the Mpeg is nice to watch perhaps once or twice but I can't see myself watching it a lot. While different camera angles are used, the generally used one is a slightly annoying camera angle showing the entire band plus audience. About every 5 minutes some other camera angles flash by quickly and then its another 5 minutes of the same boring angle. This could have been balanced much better. It however does give you the opportunity to watch the audience, especially try and spot the two fans dancing hand in hand at the beginning. The use of additional special effects in the movie (and obviously not part of the gig itself) can be distracting, but I guess this was done to make it all slightly less boring to watch. The quality of the recording is extremely poor at the beginning but picks up a lot about halfway through, incl. in volume. Take this recording for what it is, a unique recording of an early The Gathering gig, but not something to watch every day.All in all I think this was one of the most interesting albums to be released in 2001. This is one of the few compilations that is really worthwhile picking up. Not just for the opportunity to own and hear some of The Gathering's demo work but also because it is very enjoyable music.






Aldo Quispel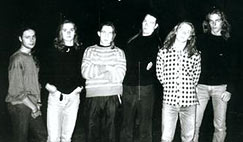 The Gathering - Downfall - The Ea...
Downfall is the ideal album to frighten newer The Gathering fans. This compilation offers some of the earliest material the band ever recorded (pre Always...).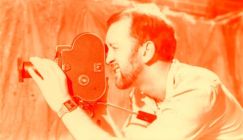 Powerhouse Films - Of Magic, Myth...
Between the late 1960s and mid 2010's UK Portsmouth-based filmmaker Michael J Murphy helmed thirty one micro low-budget productions- these moved throug...