Nelly Furtado - Whoa, Nelly! [Dreamworks - 2000]The last couple of years more and more female solo musicians reached the international charts. Think Alicia Keys, Shakira... And Nelly Furtado. The similarities between these girls are, besides their young age, the ability that they can do a lot more than just singing and looking good. Playing the instruments like a virtuoso, producing like it's the easiest job in the world, and most important, writing excellent music.The Canadian-Portuguese Nelly Furtado, now 22 years young, started recording "Whoa, Nelly!" in May 1999. During one year and a half, she wrote and recorded the album with the help of Gerald Beaton and Brian West (members of The Philosopher Kings), known as Track And Field. The majority of the tracks however, she wrote alone, which also counts for all the lyrics. "Whoa, Nelly!" shows her love for many different musical genres, and that's she's certainly not afraid to use them all in her songs. Besides simple pop music, we can hear obvious influences from hip-hop, rock, early Latin jazz and Portuguese folk music. It doesn't come as a surprise that not less than 25 people helped out on the album, the instruments used including the not-so-ordinary tambourine, fluglehurn, human quica, vibraphone, pepper shaker, cheeky telecaster, berimbau, udu, shakers, woodblocks, triangles and a lot more.Their first single from this album "I'm Like A Bird" has been a big success, but there's more than that. In fact that track is one of the less interesting tracks from the album, since the other songs show more different use of styles. The opener "Hey, Man!" with its nice string arrangements, background choir, techno and Jamaican dancefloor references is a little treasure for those who look further than pop music. "Shit On The Radio" is my personal favourite, with its acoustic guitars and hip-hop scratches alongside Furtado's unique and beautiful vocals. "Baby Girl" has a really sensual feel with the 1950's Latin jazz trumpets, as the following "Legend", but the latter has a certain modern electronic touch. The incredible strong "Turn Of The Light" is another obvious single; catchy, funky, danceable, and still not betraying here Portuguese roots. "Onde Estßs" is another example of this, partly sung in that language.Her lyrics, in English, Portuguese and Hindi, show a healthy sense of humour, fantasy and self-mockery, but also passion and honesty. They are really not for me, those lyrics, but I have to admit that they fit well to the tracks and definitely represents her somewhat na´ve attitude. Her vocals may not convince everyone, since she uses a lot of unconventional hooks and tones, changes notes and tempos and even rapidly produces hard-to-follow word repetitions, but that is what it makes it unique. And that is something really important when aiming at a mainstream market, at least it is for me. An excellent album, which makes you wondering how Nelly Furtado is going from here; it will be hard to find room for improvement.The recently re-released version contains bonus videos of the tracks "I'm Like A Bird" and "Turn Of The Light" by the way, a good reason to check it out if you've missed out before.






Justin Faase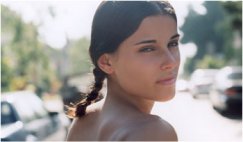 Nelly Furtado - Whoa, Nelly!
The last couple of years more and more female solo musicians reached the international charts. Think Alicia Keys, Shakira... And Nelly Furtado. The similarit...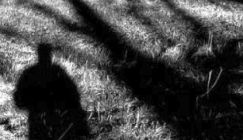 TenHornedBeast - Into The Deep & ...
Forming in the early 2000's TenHornedBeast is a British project that creates a rather distinctive blend of black ambience, doom, dark soundtracking ele...