Paul Oakenfold - Ibiza [Perfecto - 2001]World's most successful and best known DJ, who more or less "invented" the current Ibiza club culture by visiting the island every year, has now released a double album containing remixes that perfectly fit the energetic Ibiza style. The title "best DJ of the whole world" doesn't describe what Paul Oakenfold and his label Perfecto have done for our musical culture of the past two decades, and not only dance music. Signing DJ Jazzy Jeff & The Fresh Prince (a.k.a. Will Smith) in his early years at Champion Records gave his mark on the early rise of the hip-hop culture and working with various rock bands such as U2 (his remix of "Even Better Than The Real Thing" reached higher in the UK charts than the original version) has gained him the reputation of being quite a progressive DJ. In his ever expanding career 2001 marks a new era for Paul Oakenfold by focusing on the United States, where he conquered the dance floors with his soundtrack for the Hollywood production "Swordfish". Ibiza is never forgotten tough, and this double-disc remix compilation is set to be his finest mix set to date.It's hard to determine that Oakenfold has done good or bad things with the original songs, since I've not heard all the original tracks. But from what I've heard, he surprises with effective and sometimes even slightly dark trance versions of for example Nat Monday's "Waiting" (John Creamer Remix), The Carpenters' "Superstar" and Prodigy's "Narayan" on the first disc. On the other hand, something that totally stands out is the remix of Radiohead's "Idioteque", which I feel does not fit to this mix.The second disc has, just as the first one, an admirable opener in the shape of "Different Signs" by World Clique. It is followed by a nice remix of "I Feel Loved" from Depeche Mode. It is not more than Dave Gahan's voice adequately layered with a spacey tune and simple beat, but it works out fine, at least it does to me. Since Oakenfold and U2 have worked closely together, no remix album could do without a remake of an U2 song. This time he has worked on "Beautiful Day", but it doesn't sound really exciting regrettably. A lot nicer is Insigma's "Open Your Eyes", the original most likely being remembered by regular MTV-watchers. After almost 2 and half an hour of music the double disc set ends with the dark and melancholic remix of PPK "ResuRection".What is sometimes frustrating to this kind of remix CDs is that they're meant for live sets. The remix builds up slowly, lets the crowd go mad and then ends somewhat tranquil, prior to floating over to the next remix. That's indeed a smart way to fill your records with more than 70 minutes of music per disc; remixes shorter than six minutes are rare here. Also commercially smart is featuring remixes of artists that are on your own label. Flash, Timo Maas and the Russian PPK are also on the Perfecto label.Paul Oakenfold has been accused of selling out, and becoming to commercial, but that is something I'm not interested in to hear. His remixes might not be as surprising as in the past, but still have the "Oakenfold-touch", if I may call it that way. "Ibiza" is an excellent house-trance album with a lot of variety, and since the remixed tracks are from all kinds of different genres, this album might as well fall into the hands of people who are not involved in trance music.






Justin Faase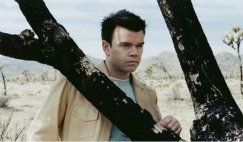 Paul Oakenfold - Ibiza
World's most successful and best known DJ, who more or less "invented" the current Ibiza club culture by visiting the island every year, has now released a d...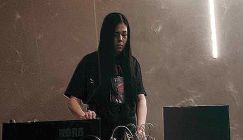 IO - Of Sound, Of Art, Of Expression
IO is a Brazilian visual artist, scenographer, fashion designer, performer and electronic music producer from Porto Alegre. Sonically her works move between ...