Edguy - Mandrake [AFM Records - 2001]What? A power metal album reviewed on Musique[Machine]? What's going on? From what I've heard from fans of the genre, this is supposed to be "la crème de la crème" of current power metal. All the traditional elements are certainly there: high pitched vocals, big sing-along choruses, twin guitar harmonies, a drummer that either plays double bass-drums or double bass-drums and power. Well, scratch that last one most of the time...Those musicians obviously have chops and try to compensate for their lack of originality by musical tightness and professionalism. I guess that it's exactly what power metal fans are looking for since this genre is, after all, very conservative musically. I could easily destroy this band for it's lack of freshness or the fact that those hymns have probably been sung by others 10 years ago but I don't think they are trying to do something entirely new in the first place so it would be somewhat unfair (yeah, that's me, the defender of what's fair and right in this corrupt world!).So if I compare this slab of plastic to the rest of the genre and what has already been done in the past, I suppose that I have to admit that they know what they are doing and can pull it off with enough conviction to be worth listening to more than once. I found that the most surprising (and perplexing) thing on this album is the fourth song ("All the Clowns") with it's "Where have all the clowns gone" chorus. No, this is not a country song!The production is perfect for the band:the bass is loud and rumbles along with power, the drums are clear and punchy, the guitar had a good rhythm crunch and a nice solo tone and the multi tracked vocals aren't too obnoxious (no super high screams mixed ultra loud - that's a big plus).All in all, I must admit that this is a good power metal album (I'm not a big fan of the genre so consider this the strongest recommendation I could make) and to make a fitting analogy; if most power metal bands are Kraft cheese, this one is Brie.If you liked the genre that Edguy plays before and want more of the same, then by all means buy it because they do it really well. But if you didn't already like it, it's probably not going to change your mind.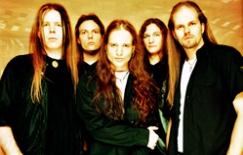 Edguy - Mandrake
What? A power metal album reviewed on Musique[Machine]? What's going on?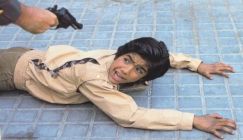 Dr Tom Whittaker - The notoriou...
Late last year Severin released Eloy de la Iglesia's Quinqui Collection- a two Blu-ray set bringing together three brutal and provocative Quinqui (deli...