Maudlin of the Well - Bath [Dark Symphonies - 2001]For those who are not afraid to listen to metal, jazz & radiohead back to back - now you can listen to all those at the same time! This band really amounts to more than the sum if it's parts.. It's like two or three bands playing together in studio and enjoying taking left turns on a dime from time to time - yet you don't get the feeling that it's a metal band trying to clumsily sound like a jazz band or to cover a rock song without believing in it; the various styles all sound very authentic and serious and yet not in the same way as Naked City or Mr. Bungle; you don't get the impression that the band crammed 32 different styles, one after the other, in the same song. They leave more breathing space to each style and they often will play a whole song in a certain style (and sometimes not, obviously). As you might already know, MotW released two albums at the same time and personally I consider them like a double album, which is the reason why I review them in a two part review instead of separately (since it surely would've become redundant).There is obviously a conceptual link between the artwork of the two album; both have the same kind of pastel color palette and also share the same layout - even more interesting, on the cover of "Bath" we can see a road leading to, on the horizon, a bath and and a window (they are very small on the picture) and on "Leaving your Body Map" we can see, what I presume is, the same bath and window.The band (or maybe it comes from the promo department of DS) call themselves "astral metal" and I guess this label is as good as any to call this band that mixes death/thrash metal with jazz, pop, experimental rock and an overall exploratory attitude. At first it reminded me of a more polished Forgotten Silence (a band that fans of MotW should definitely check out and vice-versa), but this ensemble (I guess that with 9 musicians, it's justified to call them that) is definitely unique (I wish more bands would be as adventurous as them but alas...).The vocals are quite diverse, male and female, growled and clean, low and high. I'm particularly impressed by the clean vocals; they are very professional and rival those of many famous bands. The growled vocals are not botched either, they show a good variety and they can be very harsh and convincing when the singer starts shrieking (but don't worry, it's not ear piercing or anything).The contrast created by the different styles of playing that the band use is quite welcome and totally annilihate any feeling of monotony that could possibly have set in if the 120 minutes of total running length had been composed of only one style. Of course, since they play some rather harsh parts, it makes the music less accessible to people who are not used to extreme metal but I'm sure that anyone with an open mind and some patience will see the quality in them.Bath is the heavier of the two (if not by much) but, not to worry, they are both composed of the same kind of elements and it would surprise me *a lot* if anyone liked one disc and not the other. So Bath has a little more metal parts and in some songs the singer screams like the guy from Neurosis for a while, then it goes into what sounds like Malevolent Creation mixed with Meshuggah and Voivod (why do I hear Voivod influences in every band these days?).. At other times it sounds like Radiohead (Yeah, I know, everything that sounds like artsy-rock gets compared to Radiohead, but there are no other evident comparisons that pop to my mind right now) mixed with a smooth jazz-y band. Sometimes the band goes into some really nice instrumental tangents with some very nice texture (some of them created by wind instruments such as clarinet) and on track #6 & #9 we can hear someone splashing around in water - I suppose that it has to do with the title.On both albums (part of the concept?) the sixth track sounds like a lullaby and for some reason, it works (it's similar in style to a few songs on Tiamat - Wildhoney)! The lyrics remind of something a parent would sing to his little infant while giving him a bath (that also certainly has to do with the album title).[click here to go to the second part]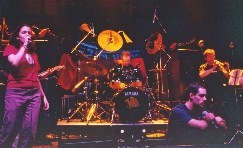 Maudlin of the Well - Bath
For those who are not afraid to listen to metal, jazz & radiohead back to back - now you can listen to all those at the same time!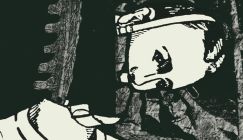 Hastings of Malawi - Deliriously ...
Formed in the early 1980s, after the member's sonic dabbling's on the early Nurse With Wound records, Hastings Of Malawi took a decidedly busy and deta...