Frank Hall - I Remember You OST [Cold Spring - 2020]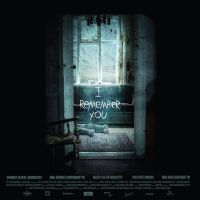 Cold and grim, Frank Hall's soundtrack to Óskar Thór Axelsson's "I Remember You" gets its much anticipated CD release via Cold Spring. Distant, dark, and sparse like a horrifying winter night, Hall's composition works to build atmosphere and tension and add to the horror as a perfect soundtrack is meant to do. Telling an additional tale to the one on the screen, the soundtrack is able to stand alone as a fascinating and evocative piece of art, and playing the CD gives it that chance.

Using many instruments to design and develop rich textures, Hall gives extreme vibrance and urgency to this (mostly) ambient soundtrack. Composed in a desolate area during the Icelandic winter, the atmosphere can certainly be heard, and the isolation and associated fear is translated into the ensuing tracks. Upon reading the script, Hall thought of low brass instruments, incorporated them into his score, and made good use of them. With the low horns and low synths setting the scene, one is quickly reminded of another cold, wintry score, Morricone's work on "The Thing. With no knowledge of the film to sway feelings and interpretations, Hall's soundtrack is allowed to stand on its own and allows the listener to construct an alternative narrative. Its mix of sparse ambient and propulsive cinematics work together in a way that seems like two sides of the same coin - two halves of one whole. It's this Apollo/Dionysus approach to arrangement that allows "I Remember You" to work so well. Letting the proper moments shine as necessary, giving each sonic attitude its place not only allows that voice to speak, but also bolsters the thoughts, feelings, and movements of the other pieces. The richness of the instrumentation gives this work so much character. It shows that there doesn't have to be an abundance of a sound or feeling to make it stand out. Well arranged and designed, the lush tones of the brass, synths, and pianos make the most of the sparseness and use the space around them to expand, grow, and truly come into their own.

Frank Hall's soundtrack for "I Remember You" is a richly crafted treat for the ears. Like a dessert at a five star restaurant, it's all about flavor and presentation instead of size and overconsumption. WIth the right amount of delicious sounds, Hall's efforts are maximized and perfectly designed to not only go along with the film (as intended), but to stand alone as a wonderful heavy, ambient recording.






Paul Casey