Newagehillbilly - Springfield / Trailer [Forever Escaping Boredom - 2020]Newagehillbilly, is the solo project of Baltimore based Alex Strama- it started life in the early 2000s, and its musical scope is fairly wide. Alex does not limit his creativity to any single chosen style and prefers to work in many experimental genres - from industrial, noise-rock,drone and Harsh Noise. In its nearly twenty-year history, Newagehillbilly has ten albums, eight EP's and two miscellaneous releases in its discography. The most recent release from the project is the EP "Springfield / Trailer", which appeared in August as an audio cassette/ digital download by the American label Forever Escaping Boredom.

The album cover is a two-coloured abstract picture in blue and pink. In fact, this is a black and white cover, where white is changed to blue and black to pink. Almost the entire surface of the cover is occupied by a chaotic pattern, which I have seen many times on the Internet in the public domain. Just above the middle, there is a wide pink stripe, slightly shifted to the right, on which the name of the project is written - New Age Hillbilly, made in the usual thick font with slightly modified letters W and A. There is no album title on the cover. A small blueprint effect has been applied to the entire image. I can't say that the cover is very creative. However, the deliberate minimalism and slight carelessness in the design reminds of classic underground covers, which sets the listener to a certain mood and gives a sense of some vintage and exclusivity of this album.

Springfield / Trailer consists of two around nine-minute tracks. The first track is called "Springfield" and is a rather raw and aggressive Harsh Noise with two independent channels. I think that two different setups were used for the left and right channels. It even seemed to me that they have a different sound source, because, until about the middle of the track, the sound chaos was absolutely out of sync. However, in the second half of the track, the noise aggression subsided somewhat and the sound began to resemble the aggressive Death Industrial interspersed with voice samples. At these moments it seemed to me that both channels began to work more synchronously. Perhaps I was wrong in my judgment about different sound sources, or Alex's skill as an improvisational artist works here. In a rather raw sound, I heard a lot of fuzz and synth echoes. I think Alex used something like a harmonizer or synth fuzz with an oscillator. Nevertheless, the first track left a very positive impression, as it is a good blend of improvisation and clear composition.

The second track is called, respectively, "Trailer". Following the official information about the album, this track is based on a tape loop recorded in 2002, at the early stage of the project. "Trailer" is radically different from the first track and consists of looped sounds processed in real-time. The overall sound of the composition is more like a slow and rather calm Death Industrial. It reminded me a bit of Atrax Morgue, but not in it's use of sound, but rather in its atmosphere. The composition also changes slightly over time, as it seemed to me, simplifying and becoming less lively and more 'machine' like. Against the background of repetitive sounds, from time to time, the same inserts of effects based on reverb and modulation appear. The main background tape loop, as it seemed to me, is processed using analogue delay with different characteristics. I cannot say that I was very impressed with this track, as it left some bewilderment that it is radically different from the first composition and is less exciting and more boring.

I usually rate entire albums, but with this release, I had to rate each song individually. The first track "Springfield" absolutely deserves five stars. But the second track "Trailer" I would rate only three stars. The difference between the tracks is so great that this EP is more like a split album of two different projects. After some thought, I concluded that changing the order of the tracks could change the perception of the album as a whole. The EP would have listened as an increase in aggression and saturation, and not vice versa, as it turned out in the end - a gradual fading.

In finishing Alex has done a created a serious and creative work, with this EP deserving a positive score entirely. I think that Springfield / Trailer will be of interest to a wide range of fans of experimental electronics in general and noise in particular.






Sergey Pakhomov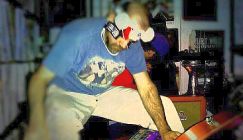 Newagehillbilly - Springfield / T...
Newagehillbilly, is the solo project of Baltimore based Alex Strama- it started life in the early 2000s, and its musical scope is fairly wide. Alex does not ...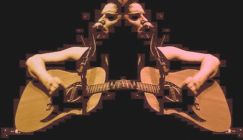 Martyn Bates / Kodax Strophes int...
Active since the late 1970s, Martyn Bates is one of the more distinctively creative figures to appear from the British post-industrial/ experimental scene of...