A Moment of Clarity - Night Will Fall [Independent - 2000]A while ago I was browsing Vitaminic (a website similar to mp3.com) hoping to discover something interesting by listening to random bands from the prog metal section. I was expecting most of them to be total cliché crap, bad high pitched vocals, cheese and all but I nonetheless clicked on the first band name that got my attention on the first page (in alphabetical order). I think I choosed it because it's the same name as that Death song on Symbolic. The sample that they had was the song "Night Will Fall", so I listened to it expecting nothing and after one listen I was nodding and thinking to myself: "this is pretty good!". After a second and third listen I was blown away and then decided to put that song in my playlist for a while.I then contacted the band by email to tell them that I really enjoyed that song and that I was interested in hearing the whole album (they have one self-released album). Now that I have it, I must say that Night Will Fall is still my favourite but some of the other songs come very close which is a very good sign: the band really know what they are doing on the songwriting level and Night wasn't just a lucky shot.The songs have identity and memorable melodies (but not in the pop sense - it's not "repeat the damn chorus until it sinks in", it's catchy in a slightly exotic and hummable way), but not in the way one would expect from a prog-metal band; they don't try to 'wow' you with technical prowess (even though they are obviously very competent in that domain), the songs go for the throat because of how well they are written, how carefully the chord progressions have been crafted and how well composed the vocal lines are.As a testament to the band's various influences (I suppose), the album also includes a piano instrumental with strings (well, synth strings - but they sound good enough) and a hardcore/metal song called "slipping away". Both are very good and bring even more variety to this album which already wasn't suffering from monotony.The production is good and fitting, not flat and every instrument is in the right place (even the bass which sometimes goes into acrobatics). Of course some flaws are present like the acoustic guitar sound in "Release Me", it sounds like the guitarist used a plectrum that was too soft (but strangely that problem is not present on the other tracks that have acoustic guitar). The electric guitar tone is rather nice; very high gain yet crisp and crunchy. Something that many underground metal bands seem to have a hard time achieving since there are so many powerless and static-like sounding guitars out there.The singer is somewhat of an acquired tastes and he's pretty high in the mix, but he stays in the midrange and I much prefer him to pretty much any high pitched falsetto prog/power metal singer. In fact I love the way how he can convey melancholia like, for example, in "Night Will Fall" or "Nothing Will be the Same". The lyrics are well done although I find the 'drowning' twist of "Release Me" a little cliché (reminds me of Metallica's Trapped Under Ice) but maybe it's just me...I've heard, from the band themselves, that they are working on their second album. I'm anxious to hear how they will grow musically and I wouldn't be surprised if they had to stop self-releasing their album, if you know what I mean (damn, I hate saying that. Makes me feel like a rapper in interview).I urge anybody who's interested in song driven prog-metal to check out themp3 of the song "Night Will Fall" which is available on the band's website.Me? I'll be right here waiting for the second album. I'm really curious tohear how it will turn out...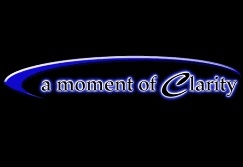 A Moment of Clarity - Night Will ...
A while ago I was browsing Vitaminic (a website similar to mp3.com) hoping to discover something interesting by listening to random bands from the prog metal...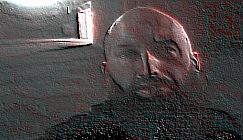 The Night Porter & Slowgurn proje...
The walled noise scene, within the UK, is sadly rather small, but it's certainly growing. And one of the key figures in this growth is Hertfordshire-ba...