Merzbow - Houjoue [Dirter Promotions - 2006]Merzbow starts off the new year with a huge bang, in more than one way. Houjoue takes in six disks, a mammoth release in any artist's eyes, and Merzbow's second biggest after the even weightier 50 CD set that is the Merzbox. Even more daring been a noise artist, near on six hours is a hell of duration to sit through. So I hear you ask is it any good? Oh yes, it's very good and those hours, will zoom by as you get sucked deeper and deeper, into its churning audio tapestry. First off I have to admit, I'm still somewhat of a Merzbow virgin. Only owning 10 or so cd's thus far - so the connections I'll make along the way are only related to the tip of the iceberg, of what I've heard so far. Disk one takes in Action for Green parts one to three, the first track kicks in with a mass of layered static, that twist around your head, sci-fi like phaser sounds wiping out of the static storm. Kicking in at the six minute mark with a wonderful rhythmic pulse that sounds like ice hacking. Later on the phaser sounds slice in again with more power, making a hypnotic and unreal end to the track.Part two takes in, just the phaser-like sound stripped of its static body, it really does conjure up a wonderful eerie, disturbed alien landscape, a float with hazy half forms. Part three, the longest at nearly 27 minutes, introduces a wonderful streamtrain-gone-wrong rhythm, that Merzbow twists and splatters with rumbles and static pinches, it really does have a wonderful hypnotic quality to it like the best of his tracks (especially the longer ones). He surprises you with each new sound. Later on the great phasersounds appear again, fighting against static tantrums, by this point the steam-like rhythm has almost taken on a feel of Indian war dance, as it pounds away in the background. All in all a great start and one of my favourite disks of the set.Disk two takes in Rice parts one to fourand I guess is the most accessible to ears not accustomed to to noise-ears, utilizing more traditional forms of beats and rhythms. My favourite track on offer here is Part three, with its ominous stretched tones laid over by a great bouncing board, come repetitive steam sound. The audio tension is built up masterful as he adds more and more sounds, and just when it seems it's all going to really explode, he drops down in to a wonderful catchy, foot-tapping beatstructure, that will have you swaying in your seat, which he then scars and burns with a burning laser of sound and snaking-across-the-floor hissings. Pulling and pushing the beat structure underneath it.Disk three takes in takes in parts one and two of Houjoue and Vegetarians Festival. The Houjoue tracks both, investigate pummeling, squealing machine series of rhythmic tones, again have they have a steam like quality to them, this he layers with ritual drum like pounds that relate back to last years Sphere and mixed animal sounds layered out in a rhythmic fashion, shows the influence of his 2003's Animal Magnetism. Vegetarian's Festival shows Merzbow has a sense of fun to his material, layering a big band drum under bangs and twist of steam like sound, coming off in a very bizarre way, like watching speeded up and cut to pieces footage of a carnival.Disk four takes in two tracks: Frog variation 0505, which starts off with looped tribal drum and static release, later on in the track, it drops just down to eerier looped melody hovered over by frog croaks that he really milks, stretched tones out of. It's both sinister and oddly soothing. Animal Magnetism variations 0305 comes off like a hellish half formed picture, hissing and twisting odd harmonics and buzzing with stretched tones.On disk five we find Blizzard of Acousmonium parts one and two: both parts seem to continue the odd atmospheric boiling pit of sound, started off on the last disk. As sandstorms of pure sound batter you from ear to ear, theres always a bassy, sinister rubble just behind it. Track two highlights Merzbow's sense of humour again with a whistled like melody over a Indian tribal dance beat, like some bizarre twisted soundtrack from a surreal western, then he pounds you again with white hot sound.Rising sun comprises the last disc, which is a live recording from Sweden in 2004. It's recording in amazing detail (as all the disk are), all the tones and noise are so clearly defined. Starting off with eerier stretched wind and bird like noises. And goes through lots of interesting twist and turns through out it are near on hour running time.So all in all another sonic masterpiece, showing the different side to Merzbow's sound. And again showing his ability to make noise tapestry that is of thick with invention, with rye touches of humour along the way and taking elements of different genres and make them his own. Special mention must be made about the packing too, the six multi coloured disk come in a great DVD style case with great shelve artwork. So really a must buy, but hurry they are only ltd to a 1000 copies! Buy it direct at Dirter.






Roger Batty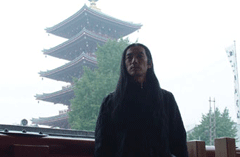 Merzbow - Houjoue
Merzbow starts off the new year with a huge bang, in more than one way. Houjoue takes in six disks, a mammoth release in any artist's eyes, and Merzbow's sec...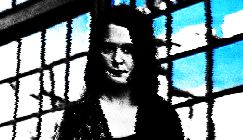 Himukalt - Tense & unwell psychos...
Himukalt is a female-fronted,necro-fed and often uneasily psychosexual venture that blends elements of old school industrial, noise, and searing 'n&rsq...