Earth - Hex: or Printing in the Infernal Method [Southern Lord - 2005]Given the fact that Sunn O))) originally started as an Earth tribute band, it is logical that Earth mainman Dylan Carlson would find a home for the group's continued existence on O'Malley and Anderson's Southern Lord label. Many would have expected Earth to continue in the vein of their now-classic Earth 2 album, released on Sub-Pop back in '93, and at the time alienating many Sub-Pop fans who did not recognize anything they liked in Earth's lengthy guitar/bass drone workouts, which always seemed closer to minimalist 20th century composition than to the three-chord patented garage rock that Sub-Pop used to release. After an ill-received European tour a couple of years ago, hopes for the new Earth record were not that high. When I first heard the album being played before the ASVA gig in Antwerp, I was surprised that this was actually Earth. Being under the impression that I was listening to a band that mixed the influences of Ennio Morricone and Neil Young's Dead Man soundtrack, it was sound engineer Randall Dunn who drew my attention to the fact that this was the new Earth record. Intrigued, I patiently waited for the album to be released, and then ordered the vinyl version, which comes with an extra sidelong track not to be found on the CD. The album kicks off slowly with a guitar sound that feels like it is building up to familiar drone territory. A breathy wind accompanies the desolate guitar notes. After a minute or so, Land of Some other Order kicks in with a clean but twangy guitar sound and Adrienne Davies's simple but effective drumwork. Immediately, the atmosphere of the album is set: this music evokes tumbleweed being blown across sandy plains, ghost towns deserted by miners who once followed the promise of gold only to be betrayed by their discovery of base lead, blue collar workers whose hardened features and leather faces betrayed a life of hard labour and little comfort. The Western frontier never was a hospitable place, and its guardians never welcomed those who thought happiness and joy was all there ever was to life. The album also breathes the occult, from its William Blake-derived title (which I find slightly out of place on an album so unequivocally dealing with the Far West) to its photographs of pioneers protecting their houses with hex signs against evil spirits, unholy nightly visitations, and Indian folk lore.From a string of recent interviews in magazines such as The Wire and Terrorizer, it appears that Carlson is determined to take Earth into an entirely new direction. If he succeeds in continuing what he started with this glorious album, he may be able to transmute that which seemed lost into one of the most powerful forces in modern music. Simultaneously referring to a past beyond history, and a future illuminated by the bright light of inspiration, I have high hopes for this man's vision.I urge anyone with an interest in this album to check out the vinyl edition. This is, without a doubt, one of the best sounding records I have in my collection. The music just physically jumps from the grooves and fills up the air with electricity and fire. Producer and sound engineer Randall Dunn gets my highest regards for giving this record the sound that it has.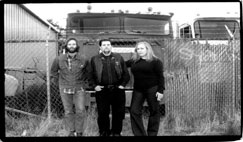 Earth - Hex: or Printing in the I...
Given the fact that Sunn O))) originally started as an Earth tribute band, it is logical that Earth mainman Dylan Carlson would find a home for the group's c...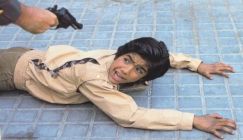 Dr Tom Whittaker - The notoriou...
Late last year Severin released Eloy de la Iglesia's Quinqui Collection- a two Blu-ray set bringing together three brutal and provocative Quinqui (deli...