Megadeth - The System Has Failed [Sanctuary - 2004]Now be honest: can you imagine Dave Mustaine ever doing anything without comparing or connecting it to Megadeth? I suspect not, especially when he wants to make metal the cloud of his former band would always hover above it to rain its relentless criticism from 'fans' and press over it. So when Dave decided to return to the game it might as well be under the name Megadeth. The last incarnation of the band had hired guns Jimmy DeGrasso and Al Pitrelli which wasn't a good idea. It proved that it's hard to find musicians with a strong musical identity without aspirations to contribute to the band. Megadeth had been democratic for years but that never resulted in masterpieces like Rust In Peace, which was entirely written by Mustaine. The self-proclaimed 'return to metal' The World Needs A Hero was a desparate attempt to keep the band alive and it sounded like it, even Risk was better than that one. I didn't even care to check out the live-CD that came out after it. But hey, haven't we all held on too long to something that we should've let go at one point in our life? So when Dave injured his arm the band imploded and after many years mascotte Vic seemed to have become unemployed.Luckily Dave recovered from his injury and now there's a new Megadeth album. The first rumours turned out to be true: Chris Poland contributes to the album, and yes: this results in an album that takes you back to the time of Peace Sells..., obviously during the solo's but also Dave's vocals. Of course this means you have to have certain memories to that time and that period which I do. If you're younger you will probably not experience this effect, but the album is not such a retro-fest that it's useless. The songs are more like later Megadeth, like the more song-based material from Countdown To Extinction and Youthanasia but more 'metal'. Still not the fury of the old albums but songwriting makes up for that. Dave got older and is drugfree, so some things must be different. The promo doesn't give any information so I don't know about the bassplayer, but Vinnie Colaiuta plays drums (he might've felt he needed a little more energetic stuff after all those years in Sting's band) but he's playing a serving role. Nick Menza returned to his old boss again as a fulltime member.Of course the internet-fora are flooded with people with all kinds of firm opinions on Dave Mustaine and if he had the right to revive Megadeth. Now if one person has the right it's him and this album confirms it. Old fans of the band should be pleased with it. To expect it to have the effect of Peace Sells... on my young and unexperienced brain is too much to ask: I will never be able to play The System Has Failed as much as I did that one back in the day and on top of that I'm spoiled rotten. If you got to know them later it still is a good album, but it might not have the heartwarming effect it had on me (so maybe take one kudo off).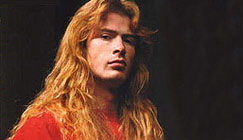 Megadeth - The System Has Failed
Now be honest: can you imagine Dave Mustaine ever doing anything without comparing or connecting it to Megadeth? I suspect not, especially when he wants to m...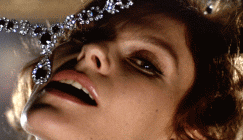 Paige Davis, Michael Raso & Lisa ...
As the interest and reassessment of sleazy celluloid from the past grow in leaps & bounds, so does the reissuing of both soft & hard-core porn on Blu...