Fennesz - Venice [Touch - 2004]How endless exactly is Christian Fennesz's summer? On Venice it is in its last stage; the days are hot and humid, but the leaves are already assuming a golden tinge. This is a music for an Italian palazzo or a shadowy church in September, a bottle of red wine in hand, and the far-off bustle of city life outside. There is a heaviness in the air that was absent on Endless summer... I wonder what Fennesz's winter will sound like? It is amazing how potent the name Fennesz has become in the complex and torn landscape that is the current electronica scene. A mere utterance of those two syllables is enough to explain the characteristics of the work of dozens of other artists: warm and rich, layered, gritty, glitchy, endlessly alluring soundscapes; the limitless potential of a guitar, as it seeps its way through the laptop filter or who knows what other kinds of sonic manipulation. This status is completely earned; albums such as Plus forty seven degrees 56'37" minus sixteen degrees 51'08" and the instant classic Endless summer (on Mego, which seems to be past perfect for Fennesz) are landmarks, milepoles, or would be if those terms hadn't been used so ridiculously often as to render them meaningless.It is very satisfying but hardly surprising that this new album, years in the making (at one point Fennesz lost nearly everything, and had to start over) and endlessly announced and postponed, does not suffer from the huge expectations that have grown and increased month by month. Endless summer was always going to be a towering presence, but Venice is strong and confident enough to reach for similar heights just like that. Thirty seconds into Rivers of sand I am smiling beatifically, immerged in the almost tactile warmth of the sound. A gondola and a garden and a bottle of Christ's blood: wish we were there. Venice is unabashedly romantic, heavy with melancholy: a sweetly scorching ache. David Sylvian repays the favour (a favour name A fire in the forest, on his brilliant Blemish album) with a well-judged vocal contribution on Transit, a lament for Europe. Burkhard Stangl (of Vienna improv ensemble Polwechsel; seek out the 2002 Polwechsel + Fennesz album Wrapped islands) contributes his guitar playing to Laguna and Circassian, to startling effect: the guitar's return to its original, familiar form makes it sound positively reborn in a landscape strewn with the disintegration and detritus wrought by Fennesz. Gorgeous songs The point of it all and The stone of impermanence prolong the rapture to the very end of the disc. I have listened repeatedly. I have listened very well. Another instant classic, then. We open up another bottle.






David Bauwens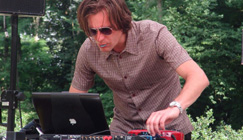 Fennesz - Venice
How endless exactly is Christian Fennesz's summer? On Venice it is in its last stage; the days are hot and humid, but the leaves are already assuming a golde...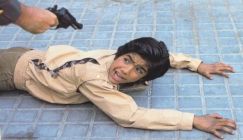 Dr Tom Whittaker - The notoriou...
Late last year Severin released Eloy de la Iglesia's Quinqui Collection- a two Blu-ray set bringing together three brutal and provocative Quinqui (deli...