Mayhem - Chimera [Season Of Mist - 2004]The first rumours about Mayhem's third full-length studioalbum were that they went into the woods to return to their roots. Afraid of an attempt at rehashing the legendary De Mysteriis Dom Sathanas-album I put Chimera in my cd-player... The first chord, more some kind of ring, reveals that guitarist Blasphemer is not Euronymous (as if anyone would confuse the two) and doesn't try to be either. Whore kicks in full throttle. Hellhammer manages to let his blastbeats 'breathe', with an almost jazzy feel he doesn't seize to amaze me. Melodic drummers aren't that common in metal and certainly not in the more extreme realms. The guitarriffs are not topheavy, they are mean and more in the high realms with lots of dissonant strums and polyphonic tapestries of leadguitar. Lots of detail to be found there, where at the surface it might seem a constant battery of riffs. Necrobutcher fills the holes with heavy distorted bass (audibly, also quite unique in metal) and Maniac sticks to his evil shrieks. A few times, like the church chant in My Death, he dares to use different voices. That authoritarian voice he used so much on Grand Declaration Of War (to the dismay of many a 'true fan') is virtually gone, sadly.Most songs are fucken fast but there's plenty of variation as Hellhammer manages to vary both in playing as well as actually changing his drumsounds several times. It's funny that the mainwriters for the band are the 'newbies' (Maniac does all lyrics and Blasphemer all music) and they have to carry the burden of maintaining the legendary status of the band made notorious by the two dead members Dead and Euronymous. They manage, I think. To get stuck in some tradition and become normal (and accepted!) would truly be against what this band stands for. An amazingly varied and technical track like Slaughter Of Dreams would've been impossible in 1992. Just like I don't need a Freezing Sun from this particular line-up. Mysteriis... still stands as a unique and historic album but we have to move on.The production is crystalclear and the playing is of a high technical standard. Not typically black metal, just like the map of Hellhammer's drumkit in the booklet. But who said Mayhem should be typical black metal? I'm glad they're not and although I'm not sure if this sets new standard like Mysteriis... I prefer a once revolutionary band to stay that. They manage to be extreme without rehashing. With a sort of melodic, almost ambient, veil over a vortex of violence they don't sound like no-one else and I think it's great. I wonder if they really need the extreme visuals (pigheads, knives, totenkopf's on Necro's t-shirt), that actually are getting a bit old.The limited edition looks OK but the lyrics are pretty unreadable so I can't really say much about the lyrics. The Grand Declaration... held a strong message in my eyes but here it seems a little less clear what they're about. I didn't even care much about them (yet) as the music is so goddamn cool it distracts me. The more varied Declaration... might still stand as their magnum opus (for me, of course), this certainly is still very, very good.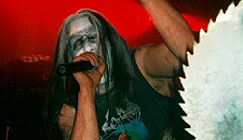 Mayhem - Chimera
The first rumours about Mayhem's third full-length studioalbum were that they went into the woods to return to their roots. Afraid of an attempt at rehashing...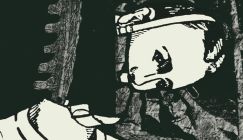 Hastings of Malawi - Deliriously ...
Formed in the early 1980s, after the member's sonic dabbling's on the early Nurse With Wound records, Hastings Of Malawi took a decidedly busy and deta...