Carpre Noctem - In Terra Profugus [code666 - 2013]

Scandinavia is known for its black metal scenes yet we don't hear much from Iceland. Apparently the same themes run deep no matter what part of the world you come from. Norse and Christian mythos all wrapped up into one misanthropic roar with lyrics unintelligible yet filled with philosophy, one that takes the back seat to the sheer power and fervor of blast beats and thunderous guitars.


"In Terra Profugus" is the 3rd release from Iceland's Carpre Noctem, a five song disc that clocks in at album length. The album begins with a somewhat Sabbath-like riff that goes on for a bit too long before kicking into the real action, it starts to get nice and thick about half way into the first track with some interesting tempo changes towards the end, a good mix of clean and dirty all at once that blurs into almost incantation style chanting until breaking apart into atmosphere that blends into the next track. The second track begins pretty standard until getting more interesting with some great dissonant style progressions reminiscent of Deathspell Omega, with guitars on the verge of tearing each other apart. Towards the middle of the track there are some great chaotic melodies that push and pull the tempo around, one of the better tracks on the album with dramatic shifts in mood. There's some cool doubling of the vocals near the end which is one of the only shifts in vocal style throughout the album, the rest remaining fairly monochromatic. VITRIOL, the third track on the album is a bit less noteworthy than the other tracks on the disc with the exception of some moments of ambient guitar work getting into the outro which is the only part of the song I really cared for. From this ambient outro we move into a track with a more punk influence, dirtier and better, the track thrashes around until reaching a somewhat boring slow part (except for those droning guitars), then picking up again into some good thrashing reminiscent of DarkThrone which crumbles into a great repetitious hypnotic ambient outro showing some noise influence ala Nortt perhaps, I wish this part had gone on longer. The last track on the album is by far my favorite; its starts off with just guitar, dirty and dissonant, moody and dark, drums come in but the mood remains the same, almost delving into a TSOL vibe briefly before busting into some Wolf's Lair Abyss style action, remaining hard throughout the track until disintegrating into an awesome warlike drone march ending.

Over all, In Terra Profugus is a pretty good album, but I am left with the feeling that I wish some portions of the music had not gone on for so long and and others had gone on for longer. Carpre Noctem certainly aren't far off the mark, there are some original and great moments, their exploration in dissonance is certainly their strong point and I think that this band would start to transcend if they headed more in that direction. The guitars seem to be the glue that holds this record together, I wonder if this would remain true if the drums (although played great) were recorded with a bit more balls and the singer tried out a few different things with his voice every now and then.






Jean-Paul Garnier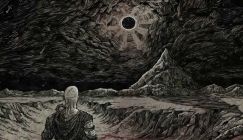 Carpre Noctem - In Terra Profugus
Scandinavia is known for its black metal scenes yet we don't hear much from Iceland. Apparently the same themes run deep no matter what part of the wor...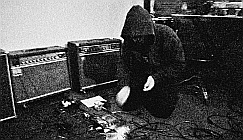 Perpetual Abjection & Unsignifie...
There has always been a close connection between the walled noise scene, and various themes/ obsessions- be it nihilism, giallo/ cult films, true crime, grim...