Virus - Carheart [Jester Records - 2003]04th of October 2000, Jester Records unleashed on an unexpecting world the news that Carl-Michael Eide (aka Czral) had just formed a band retaining "the visionary components of (one of Eide previous bands) Ved Buens Ende". Many fans of VBE bowed down and cried. Too good to be true. Alas, they didn't know they would have to wait for almost 3 years before actually getting to hear the album…. Worth the wait? In August 2001, the album release was scheduled for January 2002. January came, no Virus. Not even a single word about it. Then in early 2003, people said that the release date would be May. Later postponed to September the 15th, 2003. Many shrugged. But, hey, Carheart is finally available!Another saga: who was to sing with Virus? First, Czral. Then it was said that Øyvind Hægeland (Spiral Architect, Arcturus) would be the man in charge. But, nah, he only appears on one track. Then the word was that one Halvard Djupvik from darkwave outfit Panzerveps would be the one. But, nah, he doesn't even appear. History goes in circle they say: Czral is the singer.Tumultuous, eh… To add to the listener's puzzlement: what is Carheart? Who is the Queen of the Hi-Ace? Where did it go weird? What are they singing about? Who are Plenum and Esso?
Plenum is Petter Bernsten (bass, Audiopain), Esso is: a) something useful to make sure that the heart of your car works properly b) Einar Sjursø (drums, Beyond Dawn a.o.). Make your choice. I will try to address the weirdness issue in the next lines. As for the other 3 questions (plus the countless others you have in your head), go figure out!It just struck me that I mentioned quite a few people (and will continue to do so) from the Norwegian underground metal scene… Don't worry; no prior knowledge of their previous works is needed in order to appreciate Virus.Musically, the band has been linked to basically everyone…. Talking Heads, The Residents, Slayer, King Crimson, Tortoise, Voivoid, The Swans, DHG, Enslaved, Codeine and so on and so forth. But where does Carheart really stand? Although they don't sound like them, I would say there is a bit of Tortoise in here. After all, Virus have a very math-rock approach, sometimes abruptly changing time signatures, quite often playing a part that wasn't expected by the listener 2 seconds earlier. For some reason, Carheart reminds of the King Crimson gig I saw last summer. Something in the sound, in the songs maybe. Not being a Crimson connoisseur, I can't really put my fingers on what it is. The black metal roots of Czral are still present, especially in the guitar sound: atonal, discordant, just what I really liked about some of the early black metal bands. Add to this some jazzy elements (more in the execution than in the compositions), and you get a mixture that might not strike you as being really new, but that most certainly brings a breath of fresh air in the metal world.Behind his drums, Esso is on top form and has no problem to master both the hectic, almost chaotic and the more subtle, light moments. Plenum bass sounds is very "round", warm and cold at the same time, not only a rhythmic presence but also very melody-oriented.Unsurprisingly, it's the sound of car driving in the rain that welcomes you on the first track. Then comes Carheart, grooving like hell, full of discordance, a feeling of aloofness in Czral voice. Voice that is much more dramatically funny on the great Queen of the Hi-Ace. Feels like being trapped under the tent of a circus run by twisted personae. Kris Rygg (Ulver, and Jester records' CEO) and Aggie Peterson (electronic band Frost) with their "backyard barks" and ghost voices only add to this... Up next is Road, an instrumental featuring a little bit of vibraphone, sounding prog but most of all very classy. Hustler sounds that way too, but even better. One of my favourite tracks on the album. The other songs on Carheart are in the same vein, although never quite sounding twice the same. Some are more proggy, others more guitar-driven, the voice of Czral is at times funnily unserious, distant, threatening. Carheart finishes with a blast thanks to Be elevator. Beginning in a very atonal way, the guitars sound like some bloke was stepping on his motorbike's accelerator. Overall, a very decadent atmosphere.I have to say I was a little disappointed the first time I listened to the Virus debut. Too much expectations, maybe? But Carheart hit me hard after a couple of spin. It might not be totally new but it still is one of the best things I've heard in metal this year. A truly exciting trip into three men's insane minds.






François Monti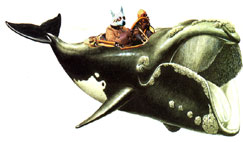 Virus - Carheart
04th of October 2000, Jester Records unleashed on an unexpecting world the news that Carl-Michael Eide (aka Czral) had just formed a band retaining "the visi...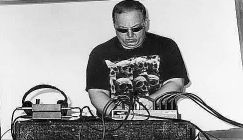 Schloss Tegal - Back To The Dark...
Existing since the late 1980's Schloss Tegal is an incredibly important and influential project, within both the dark ambient and industrial scenes. It...