Edge of Sanity - Infernal [Black Mark - 1997]This 7th Edge of Sanity aluminum disc is as shiny as the others, but is it as good? The first thing that the attentive listener remarks is the heterogeneous nature of the songs, and this can, easily enough, be explained by the fact that this is Dan "only me and god are everywhere" Swanö's last album with the band and he had already a foot out the door. Dan recorded his songs pretty much alone in his corner of the studio (Abyss studio: engineered by Peter Tägtgren of Hypocrisy/Pain fame; he got a nice crunchy sound) while the rest of the band recorded theirs in the other corner and the result is somewhat inconsistent. Here's what Dan himself had to say about the recording process on his website:"The recording was strange, it felt like two bands had to booked the Abyss studio at the same time and had to flex!! I Played everything but the drums on my songs and the other guys did a few songs without me..weird but true."Swanö's songs are pretty much as good as anything he has done; they are melodic, well crafted pieces of work and some even shamelessly rock in a death & roll way and are as catchy as melodic death gets (those little viruses will bounce around in your head for days!). They are well structured as always (even if nothing is as over the top as his last epic: Crimson) and some are even reminiscent of his NightinGale compositions (ie. "Losing Myself" which is 100% clean vocals with very nice melodies). Lyrically, Dan suffered from writer's block and had a bunch of friends over to write for him (including Mikeal from Opeth and Renske from Katatonia), this mental blockage is somewhat explained in the last song on the album, the aptly titled "The Last Song" (the second part of which reminds of Pan-Thy-Monium musically), here is a passage:An empty paper in front of me
and the pen that is supposed to be
the link between
my thoughts and the written word
I always thought that I could write
about anything
But I am always wrong somehow
As for the other guys' songs (mostly Andreas Axelson and Benny Larsson), they are way more straightforward and much less exciting. I can't complain about their execution, The guitarwork is good if less melodic than Swanö's and the vocals are mostly a death/black hybrid; the guys can obviously play, it's just that they are lacking that little spark that makes a song good and memorable, that little something that makes you want to go back to it. I'm sure that some people will dig them more than me so I don't want to give the impression that they suck, they just are outshined. So in conclusion, this album is certainly a mixed bag and I would probably recommend a EoS newbie to start with Crimson or Purgatory Afterglow, but it is nonetheless worth buying if only for the Swanö songs. Hell, even the others, if more pedestrian, are enjoyable to a degree and don't kill the album's momentum. This is not a masterpiece, but it's good enough to be floating somewhere in Edge of Sanity's discography without being a disgrace. Judging from the non-Swanö songs on this album, I don't think I will bother to check out the next EoS releases though (since Dan left the band).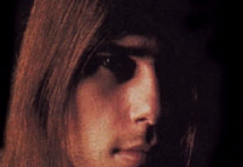 Edge of Sanity - Infernal
This 7th Edge of Sanity aluminum disc is as shiny as the others, but is it as good? The first thing that the attentive listener remarks is the heterogeneous ...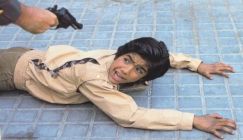 Dr Tom Whittaker - The notoriou...
Late last year Severin released Eloy de la Iglesia's Quinqui Collection- a two Blu-ray set bringing together three brutal and provocative Quinqui (deli...