Mark Fell - Multistabi​lity [Raster Noton - 2011]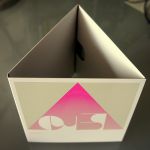 Let's begin with a confession: I accidentally put iTunes on "repeat one track", and listened to a five minute piece on "Multistability" for about half an hour without batting an eyelid. That should give you an indication of the nature of its contents… A more concise summary of the album can be found on the Raster Noton website: "In the field of Gestalt psychology the term 'multistability' refers to the effect where one is unable to perceive a single stable object within complex or ambiguous patterns." That's pretty much the album in a nutshell. Seventeen tracks of immense rhythmic complexity, divided into two halves or "versions of itself" - hence track titles like: "Multistability 1-A", "Multistability 1-B", "Multistability 5-A" and "Multistability 5-B", for example.

This is not an easy listen; its the kind of thing that I think most people would say "isn't music". To cut to the quick, its glitching electronica - or perhaps, rather, "electronica glitching": because the emphasis is very much on the verb. In simple terms, if you imagine that Fell has taken a wide range of digital electronica sounds and assigned each one to a trigger; he then activates these triggers in "random" groupings on the pulse of each track, except that this pulse is constantly changing - expanding and contracting. In even simpler terms, imagine several fancy drum machines set to "random"; but somehow colluding rhythmically. Frankly, though, any use of the word "simple" is useless here - these are ludicrously complex recordings. There are constant stuttering polyrhythms; with tempos of individual and "grouped" sounds rarely maintaining any consistency. There are a few passages where the blurring assault calms down, and more straightforward rhythmic structures appear; but Fell then stealthily slurs or quickens elements of the rhythms, by tiny increments - its an incredibly slippery, elusive album.

That gives you an idea of the rhythmic labyrinth that Fell creates on "Multistability"; a complex enough arrangement as it stands. But, if this wasn't enough, he also constantly tweaks and shifts the individual sounds themselves. Thus we have deft changes in eq, frequency, reverb and general sound processing and manipulation; sometimes subtle, sometimes more colourful: Fell teasing out pin-prick percussion hits into larger, more textured sounds. He also swirls elements around the stereo-field, flying from speaker to speaker. In summary, Fell has indeed set out to honour my opening quote concerning Gestalt psychology; and, in doing so, has created possibly the most disorientating album I've ever heard.

"Multistability" is a quite staggering work. It's perhaps not something that will be heard at parties and informal soirees; but it remains an undeniable work of serious intensity. Its like a compressed, manic reaction to Morton Feldman's obsession with rug patterns - apparently uniform structures and patterns that on closer inspection reveal tiny discrete differences. This closer inspection is important; there are clear similarities with Harsh Noise Walls here - what washes over with detached listening, becomes abundant with life through concentrated listening. Whilst this might all sound like a difficult album, devoid of any fun moments; there are some more melodic sections - as well as tracks which delight with the pure sound on offer, "Multistability 10-B", for example. Indeed, my favourite aspect of Fell's work, here, is his use of sounds loaded with dance-floor associations; a particular one being the handclaps of "Multistability 7-A" and "Multistability 7-B". These more "familiar" elements emphasise to the listener, just how "alien" a world Fell is constructing; and also stop the album from being a sterile foray into dry, academic areas. At times, it sounds like the most obtuse house or techno imaginable.






Martin P