The Gathering - Souvenirs [Psychonaut Records - 2003]I've always had a soft spot for The Gathering. Since I discovered Mandylion they followed the same path with their music as my taste in music. Even if the band isn't really happy with Nighttime Birds and If_Then_Else, I think both albums had some great songs. But so far my favourite album was How To Measure A Planet, in which they tried something completely different. The band took a different path which resulted in their most controversial album. Souvenirs is the long anticipated follow-up to HTMAP.The Gathering released a small teaser EP last year with Black Light District. I interviewed Anneke van Giersbergen around that time and she said Souvenirs (back then still untitled) would be gloomy and dark. And she was right, Souvenirs is gloomy and dark. But also quite addictive. I have it in my playlist for months now, and I just can't get enough of it. It's hard to truly describe the music since each track is different. You can hear they did spend their time on songwriting since 2000, since it's all pretty much the same quality. There is not one filler track on Souvenirs. For instance, opener These Good People is a dark experimental song with some very small trip-hop influences and psychedelic parts. It's hard to describe the sound, and that's a good thing, since the band have found their unique style. Broken Glass was already featured on Black Light District as a piano version, but Souvenirs contains the original version. It's one of my favourite tracks on the album. It starts out quiet, but the song evolves into this wall of sound, beautiful. You Learn About It is different from the rest of the lot. It's a very poppy acoustic song, but also very emotional. They will release this as a single. It has a chance of being picked up by national radiostations, but it can also be totally ignored because it's not really an upbeat song. Another favourite is the title track and Jelena. The latter is a very emotional song about a good friend of Anneke. We Just Stopped Breathing has some small similarities to most recent Ulver and features Mathias Eick from Jaga Jazzist on trumpet. Last song A Life All Mine gives us the heavily anticipated duet with Trickster G (Kris Rygg) from Ulver. At first I wasn't sure if this could work, but it's funny how both voices fit so well. It's a great ending on a great album.So Souvenirs is pretty much a perfect album, it's hard to think up anything negative about it, besides that I want more of this... The Gathering are free to do what they want, now that they left Century Media behind them. You can hear this band is free, and enjoying it a lot. Souvenirs is their best album so far. And I can recommend this disc to everyone who wants to hear the best band of the Netherlands.






Niels van Rongen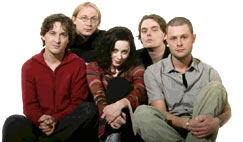 The Gathering - Souvenirs
I've always had a soft spot for The Gathering. Since I discovered Mandylion they followed the same path with their music as my taste in music.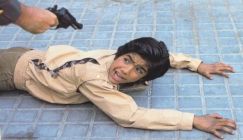 Dr Tom Whittaker - The notoriou...
Late last year Severin released Eloy de la Iglesia's Quinqui Collection- a two Blu-ray set bringing together three brutal and provocative Quinqui (deli...