Agalloch - The Mantle [The End Records - 2002]There are some albums that I don't mind if it takes me a long time to absorb and form an opinion on. It was like that with Agalloch's debut, Pale Folklore, and it is like that with their new one, The Mantle. I went back and forth between amazement and disappointment for weeks before my opinion congealed into its present state, something that has much more to do with the former state than the latter.You see, at first I felt a little let down by The Mantle because I expected a much more radical departure from the "traditional" Agalloch sound and then, and as soon as I came to terms with the fact that the core substance was more or less intact, I missed the presence of some of the elements that made Pale Folklore a personal favourite (such as the copious amount of gorgeous melodic guitar leads). I expected major stylistic changes because of a few emails that I exchanged, years ago, with Agalloch main composer John Haughm. I don't want to misquote him so I won't go into details, but I was left with the impression that Agalloch would pull a Ulver on us, one way or another, and shock the fans that categorized them as a metal band. Then, after listening to The Mantle and Pale Folklore back to back a generous number of times, I mourned the loss of the guitar leads (Well, most of them to be fair -- They are not all gone). Of course I knew that these observations were just superficial and that I had only discovered what the band wasn't anymore –- Now I had to listen some more to find out what they had become, what they had decided to preserve from yore and in what direction they were headed.Agalloch has always been about very deliberate composition and atmosphere. They don't particularly want to "Wow!" you with their riffs & shredding (even if on this album the playing is much tighter and the production much better than before) but instead aim at evoking the beauty of nature, the crushed hopes inherent to life and the inevitability of death that we must all face, at least in our heads, one day or another. These themes were present on the band's debut and they are carried on here, but the tools used -– the metaphorical paint & brushes –- have changed: They didn't throw out their influences (Bergtatt era Ulver, Brave Murder Day era Katatonia, etc) but instead made them a little off-center to permit the new post-rock (I hear mostly Godspeed You Black Emperor!) and neo-folk touches to have more space in the spotlight –- not always center-stage mind you (f.ex. in "I am the Wooden Door" and "You were but a Ghost in my Arms" the band goes back to high energy tremolo riffing, rasped vocals and double bass drum far from what any post-rock band would even think of touching with a ten foot pole).The big question I spent a considerable amount of time asking myself is: "Do these new elements really work?" I came to the conclusion that they do. I can't say if Pale Folklore is better or not, but it now has a brother. It's not an identical twin mind you -– and I'm sure that some people out there wished it were -– but now I love it like family.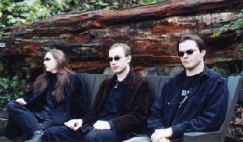 Agalloch - The Mantle
There are some albums that I don't mind if it takes me a long time to absorb and form an opinion on. It was like that with Agalloch's debut, Pale Folklore, a...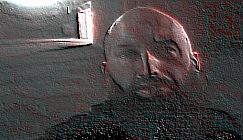 The Night Porter & Slowgurn proje...
The walled noise scene, within the UK, is sadly rather small, but it's certainly growing. And one of the key figures in this growth is Hertfordshire-ba...