Namazu Dantai - Constant Inner Autumn [Bane Records - 2010]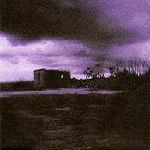 German HNW project Namazu Dantai (aka Sascha Mandler) really seems to be focusing in on the seasons of late- first we had 'Winter Assault' on the excellent Phage tape label and now we have 'Constant Inner Autumn' on Bane records. And as with all of Namazu Dantai work, and for that matter all of Mr Mandlers work in general (Izanami's Labour Pains & Mazakon Tactics) this is an often complex brutal and very rewarding ride.

On offer here are two nineteen minute tracks which highlight Namazu Dantai shifting, vaired textured yet dense and impenetrable take on the HNW genre. Up first we have the first 'untitled' track which starts with stuck static wind like battering tones that really nicely surround you and bring to mind looped black and white footage of autumn wind buffeted trees. As the track moves into towards it's third minute the wind battering tones become more structured, and at times almost rhythmic and muilt faceted in their deep tone juddering storms. By the five minute mark the tones have become more rapid and urgent as they shift into more active and speeding train chugging like dwells which later on have sudden breack offs of static puff ball spurts which make things even denser than they already are. As you can see this track is active, altering and varied in it's feel- yet it still keeps it's constant thick and all engulfing blanket( or Multiple veils) of sound in place. So track always stays with in the HNW bracket, but it's HNW of a more swirling and shifting breed. The rest of the track takes you for a few more morphing and swirling, but always rewarding dense textural turns and i'ts a fine example of Namazu Dantai more thinking mans take on HNW.

The second track is another 'Untitled' track and it starts off finding Mandler reducing down his 'wall' slightly after the very thick and swirling storm vibe of the first track. To begin with there are two tones; one rolling static tone that shifts from roaring to a muffled simmer, and a second tone that's made from skipping, smaller toned selection of static jumps. By the four minute mark the first tone has become more of a juddering muffled roaring loop; and the second tone winds out longer and at times almost hairbrush combed static patterns. As with the first track it doesn't stay too long dwelling on one set of noise tones or static textures and it quirkily swirls or brutal floats into the next rich and thick interlinking tone wall. Another highly consistent and precisely worked out 'wall' of sound from Mr Mandlers, which is slightly less stripped than the first track, but no less rewardingly unfolding and morphing in it's feel.

So in summing up 'Constant Inner Autumn' offers up two nineteen minute 'wall's' that are swirling, shifting, float and melt from one rewarding and atmospherically rich collection of thick noise tones to the next. So if you enjoy your 'Wall's' active and altering yet still true to HNW genre this is most certainly for you.






Roger Batty