Rain Fell Within - Refuge [Dark Symphonies - 2002]I think I may now be a Rain Fell Within fan. Before listening to "Refuge" I didn't know much about this band and I figured that they were some kind of standard "doomy-gothic-metal with female vocals" type of outfit. I suppose that this could describe them well if you take out the word "standard". They are indeed from the post-My Dying Bride school of music but they add to the mix their own special talent for arrangements. Imagine a sped up version "Angel And the Dark River" with angelic operatic female vocals replacing Aaron's out of key singing and you might have a small idea. The busier arrangements keep the music from being something that you can only play once in a while (unlike some MDB in my opinion). The omnipresent double bass drums and thick ingenious guitar riffing keep a balance with the sweet beautifully layered vocals and the lush synth and piano. Rain Fell Within has a foot firmly planted in both ends of the spectrum and they can pull it off well enough for it to make complete sense. The 'ugly' guitars and very aggressive drumming are beautiful by association (like the Yin and Yang; the little dark spot in the white part and vice-versa) and the sweet melodies carried by the vocals and keys (sometimes by the guitar too) have this dark undertone to them that wouldn't be present if the band had only tried to do the "beauty" thing, or the "ugly" thing... Or even worse, the "middle of the road" thing. .This album works as a whole, no hit singles here, but I have to admit that after it is over you probably won't remember that many particular moments. This could be seen as a fault or as a quality depending on what you are looking for. For example, in jazz circles people don't usually judge the music on a song by song basis but on the recording session level. "Did things 'click' well during this session? What was the atmosphere? What vibe did you get out of it? How good did it turn out?". I see something similar here: while I listen to the album I enjoy it very much but I can't really point out any particular favorite moments as it is very consistent quality-wise. I'm even tempted to say that Rain Fell Within is an album-oriented band. I suppose that some people could be disappointed by that and interpret it as resulting from blandness in songwriting, so be warned, but my personal opinion is that this is excellent music and I recommend it. But before I go, I want to point out that it took about 10 listens to fully grow on me, so if you are interested in the band, give it a fair chance.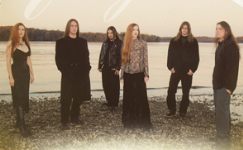 Rain Fell Within - Refuge
I think I may now be a Rain Fell Within fan. Before listening to "Refuge" I didn't know much about this band and I figured that they were some kind of standa...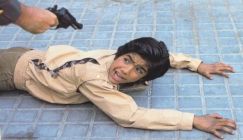 Dr Tom Whittaker - The notoriou...
Late last year Severin released Eloy de la Iglesia's Quinqui Collection- a two Blu-ray set bringing together three brutal and provocative Quinqui (deli...