Winds - Reflections Of The I [Sub Frequency/The End Records - 2002]Finally the first Winds full length! After 2000's promising "Of Entity And Mind" MCD, the band didn't waste time and went into the studio to record "Reflections Of The I". Most people will be tempted to immediately draw parallels between Winds and other bands as the players have a respectable amount of mileage in the dark metal scene under their collective belt, but Winds is much more than Arcturus Jr. and the main reason for that probably can be found in the person of Andy Winter (Piano) who does most of the song writing (I think he wrote nearly everything on the debut MCD) and who brings a beautiful classical edge to the sound of Winds.Where the MCD was piano driven and used subtle electronic touches for texture, this album is more guitar oriented and sheds away the electronics in favor of a small string ensemble; it works well and the integration is complete; it's not just a gimmick. To hear the violins and cello follow staccato guitar riffs reminds me of Diabolical Masquerade's "Death Design" at times, which is a good thing, of course. Even if key elements have changed, the sound of the band is still totally recognizable to those who have only heard the MCD and it's just as beautiful as before. I feel I must mention August's guitar playing on this album: His solos are some of the best classically influenced pieces in a metal context this side of Randy Rhoads. At their best they are like stained glass windows. Also, nothing bad can be said about Jan Axel Von Blomberg's (Hellhammer) drumming: he's still as good and interesting at any speed as always. The artwork is also extremely beautiful, kudos to Travis Smith.I must admit that at first I wasn't so sure about Lars Eric Si's vocals. He has a beautiful and powerful voice and some of his melodies are downright beautiful, but I still wasn't sure if I really liked him. After numerous listens, I must say that he grew on me, just as the music did. I now like this album much more than during my first few listens and if I can give a tip to everybody who will listen to Winds for the first time, it is to give it time. Don't get me wrong, I did like it considerably at first and was hooked by the beauty of the music, but I wasn't seeing the whole picture and couldn't see what the band was really doing. I was missing on the soul of this music. I was skeptical, but now I saw the light and I'm converted. "Reflection Of The I" is one hell of an album!Note: On the The End Records pressing of the album, the MCD "Of Entity And Mind" is included. It is very nice of them to have done that as this MCD wasn't released in North America.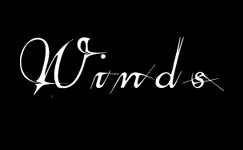 Winds - Reflections Of The I
Finally the first Winds full length! After 2000's promising "Of Entity And Mind" MCD, the band didn't waste time and went into the studio to record "Reflecti...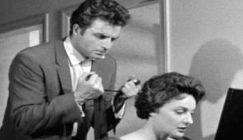 Noir On Powerhouse Films - From O...
Peopled by glamorously elegant- yet- tricky femme fatales, flawed heroes, and shadowy yet cunning criminal bosses- noir is one of the most atmospherically in...