Jane Child - Surge [Sugarwave - 2001]She's not what you call 'productive': the Canadian, classically trained but funky keyboard-player Jane Child. Her first album was released in 1989 and the second in 1993. But now she's back! Now independent but maintaining the 'major' sound. She had quite a big hit in the USA with 'Don't Wanna Fall In Love' back in the late eighties. After the explosive start she didn't really have the commercial succes Warner undoubtedly hoped for. Not many people have heard of her music here in Europe and the release of 'Here Not There' did not get much attention and I bumped into it at a discount section of a local store. I already had her debut (also at discount, lucky me) but they are worth the full price. Jane's powerful vocals, amazing keyboardskills and advanced songwriting make both the albums worth every penny (in fact more than I actually paid ;-). Just as I try to get a friend to listen to her I start surfing the net to find out if she released more than these two albums and I bump into her own site. She had just released her third album!I ordered it, along with the 'Remixed' CD and I'm pleasantly surprised with what I hear. Firmly rooted in the sound of the last album but with enough new sounds to prevent it from becoming a rumination of things. The quality of this (almost) solo-effort is way to high to be just that. Her mixture of electronic funk and rock is still of high quality. Typical elements like the phat synth-basslines and the nasty chords and melodic twists make Surge a necessity for everybody who liked the other albums.The albums kicks off with 'Almost Beautiful'. This song makes me think of Nine Inch Nails with the hectic drumpatterns and digitalized guitars. The second track, 'You, Bluebird' is more typical for Jane Child. The synth-bass and the meandering vocal arrangement make this song a familiar sounding track full of melodic and harmonic surprises. 'The Willow Tree' is a heavy track with a big, slurring beat and soaring vocals, very impressive. The touching 'Ramona, My Love' is at the other end of the spectrum in its 'small-ness'. She's eager to use all kinds of electronic gadgets, but she uses them tasteful. Just like her virtuosity on the keyboards. Overall I think the material on this album has a little more positive feeling than 'Here Not There', which sounded more frustrated and painful. Not that Jane has whimped out, her voice is way to powerful and demanding to sound just happy or 'lovely', she's definitely not some cute little singer that'll do her little dance to please the men!Simultaneously with 'Surge' she released a collection of remixes from the album. The quality varies from decent (an electro-disco version of 'Nice Day') to excellent (a '2 step'-ish version of 'You, Bluebird'). It's fairly cheap and if you're going to order Surge, why not add this little tidbit? Later this year a collection of remixes of older stuff will be released, so Jane's back on track!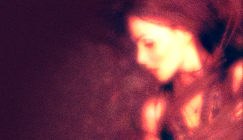 Jane Child - Surge
She's not what you call 'productive': the Canadian, classically trained but funky keyboard-player Jane Child. Her first album was released in 1989 and the se...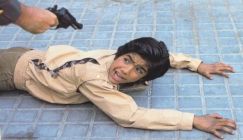 Dr Tom Whittaker - The notoriou...
Late last year Severin released Eloy de la Iglesia's Quinqui Collection- a two Blu-ray set bringing together three brutal and provocative Quinqui (deli...