Kites - Halluciantion Gullotine // Final Worship [Load Records - 2007]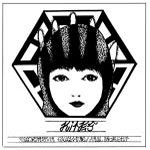 Halluciantion Gullotine // Final Worship see-saws between heady and deranged electro noise bombardments layered with uneasy vocals bellows and murderess grunts, to striped down cold steel cell mumbled confessional over eerier old school industrial elements and twisted music box unwind .

Their seems a very unpleasant and sick undercurrent riding through the whole of the album, like maggot ridden decay through a length of seaside candy rock. You can't quite put your finger exactly what it is, but Chris Forgues who is Kites mangers to rub decay, emotional distress and torture deep into the albums grain. It feels like a trip inside a very unsound mind house where the floor boards are fall through in many places. But he never result to pure pummelling or sickening atmospheric for too long he toss them all up together like a rotten salad and weeping road kill meat feast. I guess the closet comparison would be someone like Prurient( whom Kites have done a split with) but were Prurient seems more fired on emotional angry- kites comes from a more distressed, alarming and often violet fantasy world where deep inside is a mind near breaking. It feels like the album someone could score, bleed and discharge from themselves just before starting a killing spree.

An album that somehow mangers to be repugnant and sick yet some how appealing and rewarding, much like a very disturbed gore soaked and cruel horror movie that you really should be appalled by, but somehow you get sucked into the carnage and the screams.






Roger Batty