Nekropsi - n/t [A.K./Kontraplak - 2007]Since the midnineties slowly and steadily there has been growing a strong rock- and metalscene in Turkey, which finds ways to combine their musical backgrounds with modern rock. Stadium rock and (nu) metal like Kurban, AOR like Mor ve Ötesi and my favourite metal siren Şebnem Ferah, but also a more psychedelic scene that echoes back to the glorious sixties and seventies. Here in western Europe the Double Moon label helped keeping us up to date through the regular channels. Bands/artists like BaBa Zula, Burhan Öçal and Hüsnü Şenlendirici's Layço Tayfa and in this case even more noteworthy: Replikas. Originally Nekropsi started out as a thrash metal band and spelled their name Necropsy. That lasted only one demo, which was released in 1992. Four years later the band grew into a different brand of metal, very mellow and progressive. Mi Kubbesi was a bit of a hit and miss affair. The hits were interesting enough: the hypnotic effect of the rhythms in which you also could sense a bit of their Turkish heritage. It remained to be an odd progressive metal thing even though the distortion boxes were left off most of the time. The album didn't rise above being a promise, as they say.Ten years later it's much easier to find Turkish music here. More and more shops on the internet but also around the corner (mine at least). Browsing an İstanbul-based eBay-shop I unsuspectingly bumped into the second album. I ordered the thing immediately, curious how they progressed since their ten year old last one. It turned out to be quite a bit and for the better!Like Replikas they play a version of krautrock, but very different (and much better, as I was slightly disappointed by Replikas). Nekropsi focuses strongly on grooves. Not unlike before but much edgier, think Circle and their most kraut-ish but also some electronica, faintly reminiscent of stuff like Stereolab. The wonderful thing is their natural sense of Turkish rhythms, which gives it an exciting twist to keep you on your toes. A adds a very human flexibility to what at first seems to be mechanic. There's two exceptions to this key sound; the dreamy Ebo (with female vocals) and the psychedelic bağlama trip, aptly named Bağlama, that closes the album. The other pieces are pointy rhythms, not entirely instrumental but the vocals are more a rhythmic element than actual singing. Sometimes they are even fit into the matrix by sampling techiques.The endresult is an interesting mix of eastern and western music, combining old and new traditions and all that with a good sense of fun. A very nice production to top it off and we can conclude to have a very nice new flavour in progressive/alternative rock (and they would make an excellent support if the infamous Turkish 'Urkraut' band UR ever decides to tour again).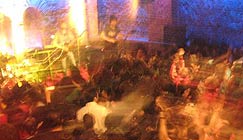 Nekropsi - n/t
Since the midnineties slowly and steadily there has been growing a strong rock- and metalscene in Turkey, which finds ways to combine their musical backgroun...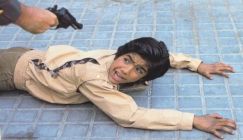 Dr Tom Whittaker - The notoriou...
Late last year Severin released Eloy de la Iglesia's Quinqui Collection- a two Blu-ray set bringing together three brutal and provocative Quinqui (deli...