Zimmers Hole - Legion of Flames [HevyDevy Records - 2001]When you take things too seriously, you often miss the essential. I find it quite ironic that this band that doesn't take itself very seriously is probably the closest to the true metal spirit (whatever that is). If someone asked me to play for him a CD that represented metal as a whole, I probably wouldn't play Black Sabbath or Iron Maiden; I'd instead play Zimmers Hole (since they cover much more metal ground than nearly any other band) and I believe that there would be more chances that the said person has a good time and then feel like exploring the rest of the genre.These guys (including Jed and Byron from Strapping Young Lad) are fun, good and metal! That's the three main adjectives that you can apply to them and their new CD. It has everything from ultra-heavy grind/death to parody of power metal, some borrowed Metallica ("Napster! Napster! Where's that cash that I've been after?") and AC/DC riffs, among others, with hilarious lyrics on top, most of them being metal references ("The Gender of the Beast"), and a deadpan delivery in all possible metal vocal styles: growled, screeched, high pitched, thrash-growl, shouted, whispered... They even have the acoustic arpeggios with mid-tempo soloing on top ala Fade to Black (and countless others) and the middle of the album has some of the catchiest 'metal & roll' I've ever heard! But that would mean nothing if they weren't good enough to pull it off, if their ambition surpassed their talent; believe me they are able to pull it off with flying colors! The variety in songwriting keeps the album from ever becoming tiring and the fact that they have learned their 'Metal 101' lessons so well really makes them a decent perspective shot of the genre as a whole!The mistake one could make would be to consider them just a joke band; they are as good as any of the "serious" band and they seem pretty serious about the music. The difference is that they are not afraid to wear their influences proudly, they incorporate humor into their art in a similar way to Mr. Bungle and Strapping Young Lad's first album and they do not limit themselves to one metal subgenre. Variety is the key here.The production by Devin Townsend (Strapping Young Lad, Ocean Machine, Physicist, Terria, etc) fits perfectly! Crushingly heavy and in your face; it has the ability to keep its clarity during the fast parts and can sound like a ton of bricks during the slow sections. The band's playing has also improved since the first album (not that they were anything but good back then but there's more intricate riffing and fancy licks than ever before) and they now play in more varied styles and techniques to get their point across. And as if I wasn't praising the band enough: I can't say enough good things about the vocals! What usually brings a band down is here one of the strong points and this, surprisingly, in whatever style they decide to sing; from the low guttural gut-pukin' fun-lovin' Cookie Monster grunts to the nut explodin' Rob Haldford screams! They even have a metal version of "Amazing Grace" with choirs as a hidden track!This album was a surprise to me, I expected it to be good but not this good. Something good to put under the Christmas tree.(You probably won't be able to find it in most stores but you can order it online for a very decent price. Go to the band's website (linked at the top of this review) for more information.)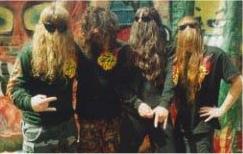 Zimmers Hole - Legion of Flames
When you take things too seriously, you often miss the essential. I find it quite ironic that this band that doesn't take itself very seriously is probably t...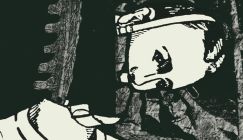 Hastings of Malawi - Deliriously ...
Formed in the early 1980s, after the member's sonic dabbling's on the early Nurse With Wound records, Hastings Of Malawi took a decidedly busy and deta...