Coph Nia - Holy War [Cold Meat Industry - 2001]Perhaps I could have chosen a better moment to review a CD with such a title, but I'll do it anyway. Mainly because it deserves to be reviewed. A press release also states that "the Holy War concept is of sexual nature and has nothing to do with the Islamic world". So, on with the review then.The Swedish artist Coph Nia the solo work of Aldenon Satorial. His Cold Meat Industry debut was last year with the excellent album "That Which Remains", very much in the vein of the usual CMI ambient releases such as Raison d'être and Sephiroth. However, the main difference is that Coph Nia uses spoken vocal parts alongside the droning and calm sounds, and that makes up for most of the lack of originality in the music. Most experienced listeners in this genre won't complain about the originality anyway, as long as the releases keep their high standard of quality.This new EP starts with a short and minimal ambient piece called "Briefing". A dark drone increasing in volume that can easily be classified as an intro. The real work takes off with the title track – part 1. A more industrialized sound, Gregorian singing, pounding drums and spoken vocals make this a rich song musically, in complete contrast to the minimal first track. The "refrain" of the track is supported by aggressive vocals shouting "Holy War!", which I didn't like at the first listens. However, after that the EP has been spinning in my CD player regularly, I surprisingly became very satisfied with the vocals. The third track, called "The Binah/Satharyal Complex" is my personal favourite; a long (almost a quarter of an hour) calm, moody track. The sound of ocean waves are in the background during half of the song, and some bells make the comparison with Raison d'être easy. Five minutes before the track ends it gets different; darker and more of an own sound. Wonderful... The fourth and last track is the third part of "Holy War", called "remobilise". Strangely enough no second part is mentioned, but I assume that the before discussed third track is the missing piece. A very good ending with monk choirs and some tribal sounding percussion.In conclusion, Coph Nia's "Holy War" EP is an excellent investment, but not something you can't afford to miss. Some moments are too aggressive for me , and I think the drums and the vocals are a bit "too much". On the other hand, it is appreciated that this artist tries out these elements in his music, making it more original and personal. Again a high quality Cold Meat Industry release...






Justin Faase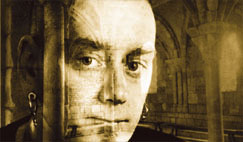 Coph Nia - Holy War
Perhaps I could have chosen a better moment to review a CD with such a title, but I'll do it anyway. Mainly because it deserves to be reviewed.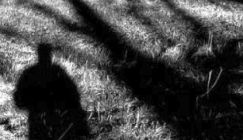 TenHornedBeast - Into The Deep & ...
Forming in the early 2000's TenHornedBeast is a British project that creates a rather distinctive blend of black ambience, doom, dark soundtracking ele...