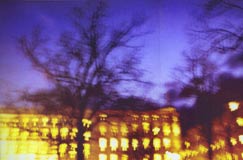 Ulver - Silence Teaches You... [2001-08-24]The Silence Teaches You How To Sing EP was composed of extractions from a one night 'Dead City Centre jam' in February. The EP is limited to 2000 copies and can be obtained through Jester Records.This is a short sample from the only song on the EP. The whole EP, including passages of silence - as the title would imply - lasts 24 minutes and seven seconds. There is no tracklisting on the back; this being the result of the EP sporting only the one song that names the release. But in reality it isn't a whole, solid song. A better description would be 24 minutes consisting of a number of musical passages morphing into each other: a musical piece enters the scene, progresses, grows, expands, and then fades as the next contestant moves to the stage. The same piece, once gone, will never be played again in the rest of those 24 minutes. Read the review of STYHTS right here..:: Download MP3 ::.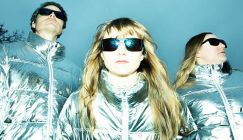 Hedvig Mollestad Trio - Ding Do...
Jazz/blues crossover guitarist Hedvig Mollestad returns to one of her most beloved lineups, the Hedvig Mollestad Trio, for a new album titled Ding Dong, You'...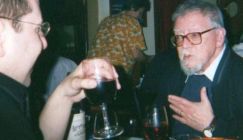 David Gregory - In The Land Of Fr...
One of the most prolific, versatile, compellingly distinct, and at points artily creative directors to appearing from euro-exploitation was Jess Franco. Betw...