Snöleoparden - Melissa, Hvor Er Fuglen?

Rump Records offers an exclusive track by Danish musician Snöleoparden.



Mats/Morgan - En Schizofrens Dagbok

En Schizofrens Dagbok translates into 'diary of a schizophreniac' and this track certainly has some insanity in it. The speed is dizzying and hallucinatory and the delivery of the band unbelievable. Hearing is believing.



Dave Murray - Escape From The Crystal Caverns

It's virtually impossible to find a track that represents everything that's going on on The Deserts Of Träun. In this track, Escape from the Crystal Caverns, life prevails upon the protagonist who seeps through the ceiling of a subterranean crystal cavern.



Tha Blue Herb - Still Standing In The Bog

Sell our soul's highlight: heavy and progressive hiphop at its best.



Tha Blue Herb - On The Street

Fine cut from Tha Blue Herb's Sell Our Soul. Listen and then realise that you have to own the album.



Tha Blue Herb - The Future Is In Our Hands

Mirai Wa Oira No Te No Naka (The Future Is In Our Hands) is Tha Blue Herb's latest single. Expect off-killer beats, industrial sounds and a deeply electronica-influenced form of hiphop.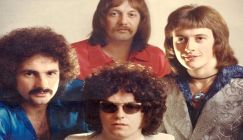 Complex - Live For The Minute- Th...
Here's a three-CD set charting the short-lived career of the late '60s/ early 70's Blackpool based band Complex. They offered up a very key...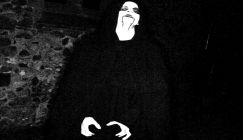 Glemt - Dark and Deranged Spirits...
I think it's fair to say that black metal as a sub-genre is one of the more prolific and popular forms of metal. Here at M[m] we must get a least ten o...