Anaal Nathrakh - Pandemonic Hyperblast

Together with the review of Anaal Nathrakh's debut album we offer you the chance to listen directly what the reviewer has been talking about.



Arcana - We Rise Above

Finally we get a small foretaste of how the new Arcana album is going to sound in the shape of "We Rise Above", to be featured on the upcoming album that will probably be released in April 2002.



Arcturus - Star-Crossed

Thanks to the kind people at The End Records we are able to present a teaser of the forthcoming Arcturus album "The Sham Mirrors" in the form of an mp3 from the song "Star-Crossed".



Atomsmasher - Thunderspit

Thunderspit gives an impression of both the extremity, as well as the humourous aspects of Atomsmashers debut.



Ben Wa - Binary Mary

Butthouse, Dr. Ware and Adrian Isabell flirt with Binary Mary with their funky bass, a slick keyboard-solo and furious timbales.



Dave Murray - Escape From The Crystal Caverns

It's virtually impossible to find a track that represents everything that's going on on The Deserts Of Träun. In this track, Escape from the Crystal Caverns, life prevails upon the protagonist who seeps through the ceiling of a subterranean crystal cavern.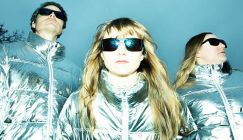 Hedvig Mollestad Trio - Ding Do...
Jazz/blues crossover guitarist Hedvig Mollestad returns to one of her most beloved lineups, the Hedvig Mollestad Trio, for a new album titled Ding Dong, You'...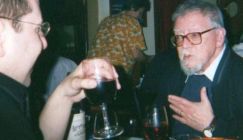 David Gregory - In The Land Of Fr...
One of the most prolific, versatile, compellingly distinct, and at points artily creative directors to appearing from euro-exploitation was Jess Franco. Betw...