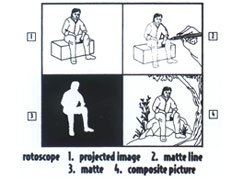 Rotoscope - Carpet Illusions [2001-08-02]In association with Jester Records we present a new Rotoscope track from their record 'Great Curves'. If you are looking for experimental jazzy trip-hop, look not further.Get it at Jester Records.Rotoscope was formed by Andreas Mjøs on the occasion of a concert held under the Norwegian Ultima festival (international festival of contemporary music), autumn 1999. This concert aimed to reconcile the current technological club-music with the more experimental facets of contemporary music. Since then Rotoscope have performed among others at Molde international jazz-festival, enhanced the line-up with vocals, and moved towards a hybrid between contemporary music, pop and jazz with strong references to the growing experimental electronic milieu found for instance around British labels Warp and Ninja Tune.On their debut, Great Curves, Rotoscope has with producer, Jørgen Træen, remixed themselves without any chance of you ever getting to hear the original songs.About the participants of RotoscopeJørgen Træen has earlier produced many exciting Norwegian acts like Sister Sonny, Jaga Jazzist and Sondre Lerche. In addition to this he is a much-coveted producer of contemporary music and an important character in the growing noise milieu in Norway. He has also done much remix-work, last of Briskeby's Wide Awake (currently undergoing heavy rotation on Scandinavian MTV).Andreas Mjøs is a composer and musician. He plays in Jaga Jazzist and has written music to theatre, film and several works of contemporary character, for Sisu percussion trio (1999) and the Oslo philharmonic orchestra (2000) among others. Mjøs plays on many popular CDs, e. Big Bang and Sternklang.Rune Brøndbo aka Sternklang has released two albums (Beatservice records) whereof the last, Neolounge, was nominated to the Norwegian Grammy awards (2000). He is currently working with a follow-up and has also made music to television and film. He also plays with Spacebopcircus and occasionally in Wibutee. Brøndbo has remixed artists like Cloroform, Palace of Pleasure and Krøyt. Sternklang has played on the Roskilde festival and is scheduled to perform this summer at the Quart-festival in Kristiansand, Norway.Lars Horntveth is a composer, arranger and musician. He plays in Jaga Jazzist and has also written and arranged music for a long line of artists, for instance Briskeby, Euroboys aka Kåre and the Cavemen, Big Bang and Ricochets. He is currently preoccupied composing for NRK-radio and is planning the next Jaga Jazzist album.Knut Aalefjær is a classically educated percussionist with great diversity. He plays with everything from the Oslo philharmonic orchestra, to Helge Lien trio via bands like Søyr and Beep.Christine Sandtorv is a songwriter, vocalist and guitarist in the group Ephemera which was this year Grammy nominated with A-ha (!) and Briskeby in the category best pop album for the record Sun. They are currently working with the follow-up.Rob Waring is a composer of contemporary music, jazz-vibraphonist and percussive-senior technical officer. He has for many years been a colourful musician and composer, and has played on to many records to mention.We know that to many of you foreigners all this doesn't mean shit, but we say it anyway. File under first-class product of Norwegian Culture..:: Download MP3 ::.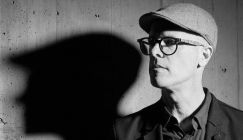 Richard Chartier - Interreferences
Among the large number of styles with in the wider Experimental electronics genre, minimalism is the most intelligent, abstract and, at the same time, radica...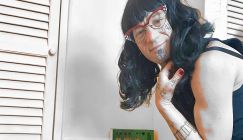 Root Cellar, Monolithic Torment, ...
Cory Adieen is an American trans-gender noisemaker, who has been creating some of the more impressive and entrancing walled noise I've heard in some ti...