Thanatopsis - Myopia [2001-06-15]Download this MP3 as a taster from the Thanatopsis album. This full track, Myopia, represents the album pretty much.But if it tickles your fancy and you decide to order the album at TDRS Music you'll find there are still some surprises. You also might check the four excerpts at the Buckethead site..:: Download MP3 ::.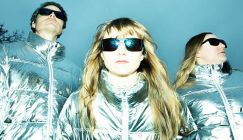 Hedvig Mollestad Trio - Ding Do...
Jazz/blues crossover guitarist Hedvig Mollestad returns to one of her most beloved lineups, the Hedvig Mollestad Trio, for a new album titled Ding Dong, You'...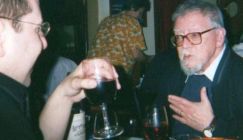 David Gregory - In The Land Of Fr...
One of the most prolific, versatile, compellingly distinct, and at points artily creative directors to appearing from euro-exploitation was Jess Franco. Betw...