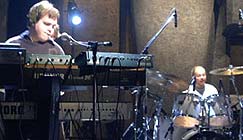 Mats/Morgan - En Schizofrens Dagbok [2003-12-19]En Schizofrens Dagbok translates into 'diary of a schizophreniac' and this track certainly has some insanity in it. The speed is dizzying and hallucinatory and the delivery of the band unbelievable. Hearing is believing..:: Download MP3 ::.




Arvind Ganga & Riccardo Marogna -...
Ballads From The Wrecked Ship is a decidedly varied and rather wonderful improv release, which sits somewhere between sonic creativity and atmospheric ...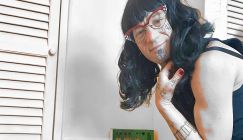 Root Cellar, Monolithic Torment, ...
Cory Adieen is an American trans-gender noisemaker, who has been creating some of the more impressive and entrancing walled noise I've heard in some ti...