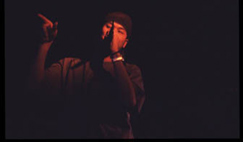 Tha Blue Herb - On The Street [2003-07-25]Fine cut from Tha Blue Herb's Sell Our Soul. Listen and then realise that you have to own the album.According to karma, I will die by mistaken identity
LyricsIt's not funny, that fate is itself a mistakeThis is what I heard when I was just a kid, that my great-grand father died while he was walking on a street on which he never walked beforeHe was killed by a surpise landslide, old men in the neighbourhood said it was a case of mistaken identity
My uncle was mistaken as a Maoist activist who had the same name save letter spelled differently, nobody's heard from him since he got arrested 8 years ago
Recently I don't hear it, but everytime I was about to leave the house, my father used to tell me:'Don't stand out, make sure you don't get found by the karma, don't get mistaken for anotherAlright? Don't stand out, grandpa and your uncle were also the eldest brother'So I walked out to the street, bending forward as I stepped on my shoelaceMiserably and heartlessly, today's sun also sets, and the west wind brings a coldness
The darkness slowly shaves the sunset in the east that transforms the curtain, and the day goes to sleep
Indistinct contours and complexions, this is the world where secret businesses have the advantageThe dead black birds start to caw, this is the beginning of a morning where pleasure and money sing loudest
I saw my father, exhausted by asking round money lenders, dragging an undetachable shadow from the roof
A loser down on his luck, I'm tired of hearing 'At least you are alive'
The tears I had to shed for injustice have long dried up, I seeked desperately for a way to escapeI could no longer stand living on a doormat, that's when I joined the family of my partners Ram and Ski
Ski worked the street since he was 18 years old, the same age as I did
He tricked the most wary girls, and now he surveys the deals of his own crossroads
A sly and clever fox, a pretence of loyalty to his manager but never gives a damn
Accompanied by body guards, his motto is 'Never miss the chance of your life'
I take Thai powder and brown sugar, Kathmandu full of chronics this time of the yearGuests with plenty of dollars and yen, 'You are special, don't buy from anybody else'My partner Ram is a good man who I can trust, I met him the night I moved to this town
His shirt a birthday present from me, my knife is what I got from him
In the apartment where poverty is squeezed between thin walls, we grew up togetherThere was a ray of light entering the room through a crack in the glass, Ram used to say 'We're gonna beat the karma' as he watched itThe street is a spinning theatre, just like looped images of the same person playingA man running frantically, looking for good deals, tourists milling round faces stuck in the same expression
Amongst the noise of car horns, smog, dropouts and sellers' monologues, the sound of daily footsteps escape without notice
At a similar time of day, with a similar speed to a ball and chain, with an unquenchable thirstIt passes on, in the towering brick-walled prison, I look into the narrow sky from this cursed land
Take it back to reality, what has been delivered here is a stray dog's howl, 'Has something made you wanna escape by any chance?'
The Japanese who came yesterday was an easy mark, he happily took the sugar for 2000 per gram5g will make 10000, out of which, 1000 x 5g, 5000 goes to Ski, that leaves 5000
The money I borrowed from Ski was 1000, I would need 500 x 4, 2000 for the next consignmentThe remaining 2000 rupees is my profit, which certainly doesn't pay for the last 5 yearsHow many times do you think I have passed this spot? How much polluted air do you think I have inhaled?
The rats think I'm a member of their family, I even think that this is the only place left for me on earth
'There is only one other way for us', Ram kept telling me about his plans, his nervous disposition unchanging
The wind sweeping over the street just as cold today, 'To steal Ski's money from his safe'The street is still full of fellow traders, touters, dealers, homeless, and weighing scalesMusical instrument vendors, kids, rich foreigners, swindlers and pirated products, one after another
The asphalt layered with spit, dust and trash look like they've been patiently waiting for the rain
I've seen a man about to wash his hands of the business, arrested on his last job
'Ski leaves for a trip to Pokhara tomorrow, with his bodyguards too, his woman is the caretakerWe go straight to the border once it's done, by this time tomorrow, we'll be in India, OK? It's tomorrow'
'Tomorrow?', 'Yeah, tomorrow', 'Are you sure about the facts?', 'Positive'
Ram mimicked Ski's way of speaking and giggled, 'Never miss the chance of your life'A huge wheel began to turn with my hesitation on its top, I felt uneasy
But there was actually a chance awaiting us, I sold all the Powder I had cut price
I went back to my room still owned by the cold, this is where an 8 year old smokes ganjahWhere my abused mother sleeps with a blanket, it's the bottom of the world
'God has given me a life like everyone else, but has never helped me out since
I've found the ultimate truth' My father yelled out as he smashed his fists against the wallThe world is a ghetto, a bed of despair, a maze with its exit connected to its entrance
This is the battle field where you get killed by karma, like a stray cat it never appears on maps or in history books
On the street, the sound of a shutter being closed, a prostitute peeps into a restaurant window
Choking with coughs passed on from her last guest, retching heavily, on the streetBoarded the Royal Nepal with Ski and flew out to the west, drove his woman home from the airportIn the rear-view mirror, a fake smike on my face, my eyes fell on her necklace and rings
The three-story mansionnette built on street money, was lit by rose-coloured warmth
I was already making myself comfortable in the room like I always do, nobody doubts this dog's obedience
Money in the bedroom safe, dollars in cash, some Crystal for Ski's personal use
The password is the birthday of his woman, sitting in front of me content on smoking Charas, dialled back to front
I took the keys as I walked out the door, 'I'll see you soon', I whispered softly
Dusk was beginning to sit on the city, but my path was left not narrow nor darkened
I converted all the mushrooms I had into cash, met up with Ram at the usual corner
Our last night in Nepal, the cold winter rain was pushing all life from the street
We both went back home to eat, my emaciated mother was waiting for me with a cold Daal BhatThe pain we bare now is because of what we did in our previous lives, take it for the sake of the next world, her eyes were telling me
On the street, the look of discontentment, a little sister who never smiles, the mud that never washes off
A leaking boat that's full of the weak, a symbol of hunger, on the streetRam opened the door of hope, Ski's woman was sleeping in the lounge on the first floorWe went upstairs, straight to the safe in the bedroom holding our breath
While Ram dialled the number four times, I could feel that god was on our side
After the last silence, as the safe opened, we suddenly saw a light 'Where is it coming from?'We turned and saw Ski's woman, she said something, and I took out my knife
The woman screamed out for 3 seconds, I covered her face with my left hand and stabbed her throatIt took 5 minutes to bring myself back to me, there were only two of us, Ram and I, alive in the room
I took off the blood-soaked shirt and borrowed Ram's jacket, we escaped from uptown in Ski's Jaguar
We drove toward the town of Birgunji on the Indian border, a straight road to the south, our glorious goal is in sight
Ram suggested 'Can we take one last look at our street?', I told him that I had had the same thought as I turned the steering wheel to the leftOn the street, where fog is inhaled and the sorrow exhaled, lifelong captives on both sidesI clearly heard somebody talking in their sleep, saying 'Please, take me with you'
Ram turned around and kept watching the street from the passenger seat, I told him 'Hey Ram, the future starts here'
Before we knew it, Kathmandu was already far behind, it seemed like we had evaded karmaFinally, I felt like I was free from karma, but the karma special committee will never let you goDon't even try to escape or hide from it, even the sun and moon are membersAt particularly stringent inspection in Bim Phedi, one of the policemen stared at the Jaguar and my jacket
And said suddenly:'You are Ski aren't you? I know who you arehey, this is Ski from Tamel, you know that heroin...this Jaguar... I'm sure'
'I'm gonna show you justice'I heard that I will die by mistaken identity...'Hey! Don't move!'
'Wait! Get out of the car!', 'Don't you dare think you can get away'
'Don't move!''Stop, stop shooting now'.:: Download MP3 ::.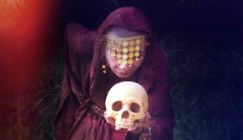 Various Artists - La Gamme du Vide
This compilation, themed around pessimism and nihilism, arrives courtesy of Cioran Records, named after Emil Cioran, the Romanian philosopher of pessimism an...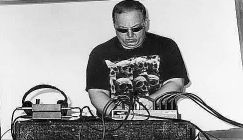 Schloss Tegal - Back To The Dark...
Existing since the late 1980's Schloss Tegal is an incredibly important and influential project, within both the dark ambient and industrial scenes. It...