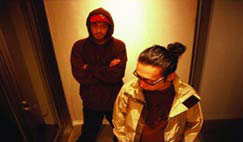 Tha Blue Herb - The Future Is In Our Hands [2003-07-25]Mirai Wa Oira No Te No Naka (The Future Is In Our Hands) is Tha Blue Herb's latest single. Expect off-killer beats, industrial sounds and a deeply electronica-influenced form of hiphop.LyricsGetting up is always a drag, no matter the time, Snoozing until the last minute means no time for breakfastJump on the five to 10 as usual, At \650 an hour I'm just a waiter with no right to talk back, Slave to the lunching customers The lazy clock is my enemy no.1 , Life seems far too stubborn to be changed Grease-stained worn-out shirt, A look too miserable for a 'BOSS' I see no sky from the window, Tomorrow could be today for all I know 5 minutes break in a smoky rest room, What does free mean? This is not where I ought to end up,
Right, 'cause the future is in our hands I'm not here to be a loser but to succeed, Bear anything and survive waiting for that wind to blow No way out from this dump under the hard rain,
Dragging myself home again I don't need any more whitewash bullshit, My knees are about to give inIdeals are only for those who can afford them,
Hopes have no part in my life right now Scraping the street with my jeans' turn ups, Back to the smoky rest room I'm only just managing to survive, but I know one thing for sure, It is still in our hands Work followed by work, cultivate the field and wait for sunrise, but nothing changes Unrecognisable to anybody else, Still cultivating the field Negligible pay gets sucked out, Record pressing costs ridicule me and hang from my shoulders Doubted the dreams long ago, "Chie no Wa" (EP) is left on the shelf, Trapped with no way out Play the women, Forget the records on hold, Dry up the booze and sweat with self-satisfaction Every month, can't escape the moneylenders, Seems like there's no such thing as 'chance' Smile, though it may be hard, Wait, And let the record spin quietly for now This mission is going to be a troubled one, Let it spin, Let SP THA BLUE take control Lost in battles as tough as Waterloo, Fly low across the 'BOG' It's B and ONO, Japan's original BEST KEPT SECRET Emerged with a thrill, YOU KNOW? STILLING,STILL DREAMING A gradual magnifying resonance, Feeling like the beginning of something new Supporters, believers, bystanders, vagabonds, music freaks, the curious and the outlaws Realise that the story has only just begun, Walk in the slaughtered victim MC's blood 2 May '99, "Tohdai" , CORE in Roppoingi was where we arrived We closed the last door behind us, and opened the first with our own hands It's a joke for us to turn our back on this town, You can't intoxicate us with phony deals We were right, It's been a long road when you look back We don't have connections, no one to lean on, PEACE TO the morning SOUL and the drunkards Redeem my honour at the end of ninth inning, The limitless payback Getting up is always a drag, no matter the time, snoozing until the last minute means no time for breakfast Jump on the five to 10 as usual, 'Excuse me, I have a show on May 2. I want to take a day off', 'Oh sorry but I wanted you to quit by the end of the month anyway', OK, perfect, The future is in our hands We all met in the music, We'll never leave itWe may find more but it will never be less, We'll probably all age together smilingThe scattered morning dance floor, There are no questions to be asked The drama of sharing what you have given, The future is in our hands The party is over and the music turned off, The Past is the past and not much can be done Like Saturdays at Al's Bar, I still can't believe you are a parent now So there you found happiness, Perhaps nothing can beat that Time comes and goes, never stops, The future is in our hands Wake up those asleep, put back the ashtrays, and reminisce about those nights in silence To the sounds of the glasses of the last toast, To the record breaking depth of soundTo Tokyo, and other local cities, Miyako, Kyoto, and today's Sapporo City Here we all survive, Someday we will all meet, Finally the future is in our hands.:: Download MP3 ::.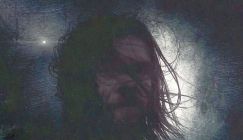 Kvad - So Old
Kvad is a one-man black metal band hailing from Oslo, Norway, consisting of Peregrinus (Darkest Bethlehem, Praefuro, Solus Grief, Unholy Craft). Back i...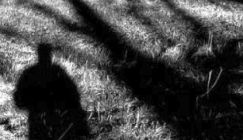 TenHornedBeast - Into The Deep & ...
Forming in the early 2000's TenHornedBeast is a British project that creates a rather distinctive blend of black ambience, doom, dark soundtracking ele...