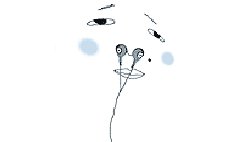 Icarus - Skate Glug [2002-05-31]Icarus' latest album "Misfits" can easily be classified as "electronic music", yet this description is not sufficient for the music made by Ollie Brown and Sam Britton. We offer you an excerpt of the track "Skate Glug", which undoubtedly is one of the best tracks on the mini-lp, reviewed here. On this track Arun Ghosh plays a important role as the clarinet performer, adding a distinctive jazz element to the track.This album is easily available from posteverything.com, where you also can find some news around this duo. The official Icarus website can be visited at www.icarus.nu..:: Download MP3 ::.




Common Eider, King Eider - A Wou...
Common Eider, King Eider are a California based project who work in a style that can be briefly described as Dark Ambient / Drone. Since 2007, the project ha...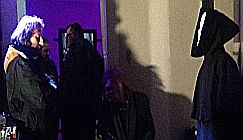 Vomir, Maginot, Red Hook Grain Te...
Last month, on Friday 23rd November, I made the trek up from London to Newcastle to go to a noise event put on at The Old Police House in Gateshead (also kno...