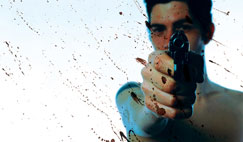 Kåre João - Mission To Cure My Condition [2002-04-22]Kåre is known from the Norwegian band Kåre & the Cavemen / Euroboys, who released a couple of albums and became quite succesfull with it. In the spring of 2000 the band came to a grinding hault. And after meeting up with Jester Records label owner Chris Rygg, Kåre made a deal to release his first solo album on Chris' label. The result is "Sideman", an exploration into progressive, psychedelic rock. Kåre has written, produced and arranged all the music on the album, and plays a lot of instruments. This is an excerpt from "Mission To Cure My Condition", a psychedelic, mostly instrumental rock song, with it's feet in the past.Be sure to read our review from "Sideman" here..:: Download MP3 ::.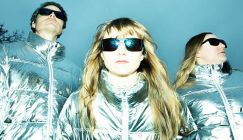 Hedvig Mollestad Trio - Ding Do...
Jazz/blues crossover guitarist Hedvig Mollestad returns to one of her most beloved lineups, the Hedvig Mollestad Trio, for a new album titled Ding Dong, You'...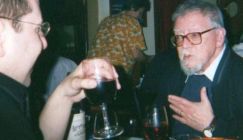 David Gregory - In The Land Of Fr...
One of the most prolific, versatile, compellingly distinct, and at points artily creative directors to appearing from euro-exploitation was Jess Franco. Betw...