Estradasphere - Promo Medley [2002-03-28]Your whole CD collection on one CD! Now this is a space-saving alternative for the open-minded musiclover! Estradasphere might even be the most diverse band in existence.The second album 'Buck Fever' by the Californian band is a logical step after their debut 'It's Understood'. They grab any musical idiom they can handle: and they can handle a lot! Whether it's ethno-deathmetal like 'A Very Intense Battle' or jazz-rock as in 'Millennium Child': they sound convincing in every way.We present you an exclusive medley from 'Buck Fever'. Take a peek into the Estradaphere kitchen and see for yourself, no other band is as diverse as Estradasphere. .:: Download MP3 ::.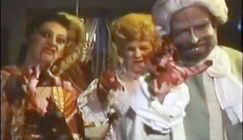 Weird Wisconsin: The Bill Rebane ...
Weird Wisconsin is a recent Blu Ray boxset from Arrow video, it takes in six films from regional genre film-maker Bill Rebane. The pictures featured here mov...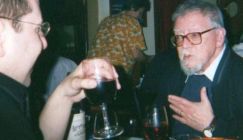 David Gregory - In The Land Of Fr...
One of the most prolific, versatile, compellingly distinct, and at points artily creative directors to appearing from euro-exploitation was Jess Franco. Betw...