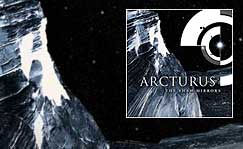 Arcturus - Star-Crossed [2002-02-20]Thanks to the kind people at The End Records we are able to present a teaser of the forthcoming Arcturus album "The Sham Mirrors" in the form of an mp3 from the song "Star-Crossed".We had to wait for over 4 years, but it's finally happening. Arcturus will release their new album "The Sham Mirrors" in april across the world.Nowadays the band consists of Trickster G: voices, Steinar Sverd Johnsen: keys, Hellhammer: drums, Knut M. Valle: guitars and Dag F. Gravem on bass. "The Sham Mirrors" also has contributions by Ihsahn (vocals on Radical Cut) and Mathias Eeick (ubu's horn on a number of tracks).Released on april 8 by VME in cooperation with Ad Astra Enterprises in Europe. And one day later, on april 9 in the USA by The End Records. This is truly an album you shouldn't miss....:: Download MP3 ::.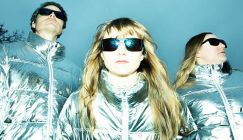 Hedvig Mollestad Trio - Ding Do...
Jazz/blues crossover guitarist Hedvig Mollestad returns to one of her most beloved lineups, the Hedvig Mollestad Trio, for a new album titled Ding Dong, You'...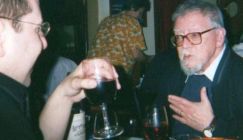 David Gregory - In The Land Of Fr...
One of the most prolific, versatile, compellingly distinct, and at points artily creative directors to appearing from euro-exploitation was Jess Franco. Betw...