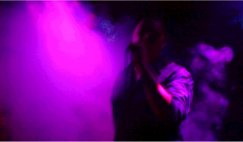 Arcana - We Rise Above [2002-01-15]Finally we get a small foretaste of how the new Arcana album is going to sound in the shape of "We Rise Above", to be featured on the upcoming album that will probably be released in April 2002.As you can hear the sound of Arcana hasn't really developed throughout the years. "We Rise Above" is still unmistakeably music from the Swedish duo, consisting of Peter Petterson and Ida Bengtsson. The only thing that has really changed is the production, which now is better than ever, creating a distinct sound. "We Rise Above" is ageless, calm and beautiful, with a melancholic and somewhat ethereal image attached. A pleasure for the ear, certainly for fans of Dead Can Dance. The album will of course be released by Cold Meat Industry.Visit the Arcana website here..:: Download MP3 ::.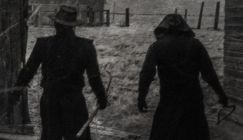 Aoratos - Gods without Name
Aoratos - Gods Without Name is the latest offering from Naas Alcameth, of Akhlys and Nightbringer fame. This new project brings together Naas on vocals, guit...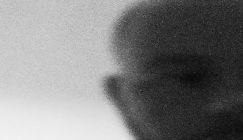 Damien De Coene - Pedal Chained ...
Damien De Coene, a relative newcomer to the wall noise scene, has made a name for himself through the quality of his prolific output, which covers a wide ran...