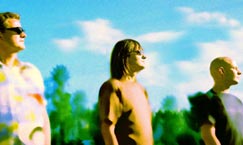 When - Cut [2001-10-31]For nearly two decades Lars Pedersen has been operating at the helm of this trans-organic maelstrom and to date there have been no When efforts that appear anything less than an ideal... 'The Lobster Boys,' Pedersen's eighth full length album under the guise of When, is immediate in it's assurance of this ethic. Pretending to wear its ingredients on its sleeve [literally], The Lobster Boys play a game of hide and seek on listeners. These "mock" ingredients become another level of When's tomfoolery making the would be contestant search these numerous sources for imaginary elements that one insists are strewn about in riddling encryption: Aladdin, Sinbad The Sailor, The Red Shoes, Goldilocks, Sarah Vaughn, Dizzy Gillespie, Duke Ellington, Buddy Greco, Tchaikovsky, Strauss, Segovia... the list goes on. Good luck discerning any residual hints in this bubbly puree The Lobster Boys have prepared for you!"As you can read from the text above, which is a part of the official When biography, When is one hell of an interesting project. If you like the free mp3 track, be sure to check out the Jester Records website to order the album as soon as possible..:: Download MP3 ::.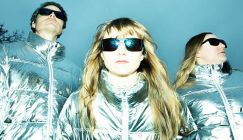 Hedvig Mollestad Trio - Ding Do...
Jazz/blues crossover guitarist Hedvig Mollestad returns to one of her most beloved lineups, the Hedvig Mollestad Trio, for a new album titled Ding Dong, You'...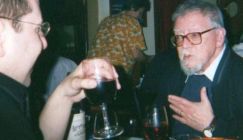 David Gregory - In The Land Of Fr...
One of the most prolific, versatile, compellingly distinct, and at points artily creative directors to appearing from euro-exploitation was Jess Franco. Betw...