Kadaver - Asphyxiation For The Pe...
There's something intrinsically satisfying and comforting about a harsh noise release that takes in two ten-minute slabs of sound. Equally valid when- it com...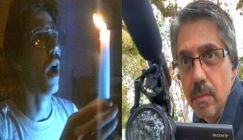 Mark Polonia - Of gore-bound far...
When one thinks of gore-bound, yet creative Short-On- Video films of the 1980's & 1990's- the first two names that come to mind are Mark and John Polonia...