Flood - Challenger Deep
Challenger Deep sees the very welcome return of highly respected & skilful British wall noise artists James Killick- here under the banner of Flood. The ...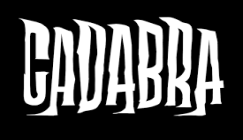 Cadabra Records - Abra-Cadabra: T...
With its first release in 2015, Cadabra Records blasted onto the world stage with one mission in mind: release the best-spoken arts records on the planet. Fo...