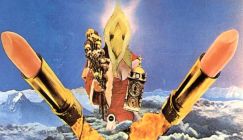 Second Hand - Death May Be Your S...
Here we have a recent CD reissue of one of the more strange, unpredictable & quirky releases to appear from out of the 1970's progressive/ psychedelic ro...






Trepaneringsritualen - Sound As R...
For those unfamiliar, Trepaneringsritualen is the moniker of Swedish noise terrorist Thomas Ekelund. Also sometimes referred to as T × R × P, Ekelund's...