Eliane Radigue - Adnos I-III

Eliane Radigue is a name well-known to me, but until this point Iíd never heard a note of her work. Admittedly, a three cd set - containing three long tracks - is a somewhat daunting way to make her acquaintance; but actually the set isnít as monolithic as you might think. The strikingly presented release, comes in a foldout cardboard wallet; holding the three cds and a small booklet about the pieces and Radigue herself. Rather than any text, the booklet reproduces letters, posters and performance notes from around the period of composition; giving an insight into the composer and works without prescription.


Charlotte Braun - Happy Being Sad

Charlotte Braun is a new collaborative walled noise project, that brings together two of the scenes most creative & detailed textural noise creators. We have Ukís James Killick(Small Hours, Love Katy, Flood, etc), and heís joined by Canadian noise maker Chris Garant of Horrible Mess( whose 2013 release The Well was one of the wall-noise highlights of that year).


Paul DVR - Miasmic Corrosion

Miasmic Corrosion offers up just under an hours worth of taut, tense yet highly compelling walled noise. Paul DVR is one of the recently active projects of long time & respected US HNW artist Paul Dever( of Griz+zlor, Cursed Aether, & Dhusk).


Theologian & STROM.ec - Hubrizine

Originally released on a limited edition cassette by Annihilvs (12 copies!!) in 2012, Malignant Records' re-release of Theologian & STROM.ec's Hubrizine is long overdue. Given the names involved, it seems strange that the original release was such a limited run. Regardless, Malignant once again delivers the goods to the experimental community. Basing their works on a shared appreciation of Philip K. Dick, the two genre stalwarts work together to produce an engaging work that is very different from their original styles.


Kevin Drumm - Wrong Intersection

Handmade Birds imprint presents Wrong Intersection by Kevin Drumm. Kevin Drumm is a long-running experimental musician, hailing from the windy city. Heís been releasing solo and collaborative output since the late 90ís, working with such artists as: Jim OíRourke, Prurient, and Aaron Dilloway. This full-length CD, released in 2014, is my first foray into the artistís work. It is to my surprise that Iíve managed to make it this far into my avant garde, musical vocabulary without having crossed paths with Mr. Drumm yet, but Wrong Intersection is as good a place as any to start.


Barren Harvest - Subtle Cruelties

Barren Harvest is a two piece neofolk group comprised of Jessica Way and Lenny Smith, both veterans of the scene. They've released a pair of albums to christen the project during 2014, one of which is this album, "Subtle Cruelties".




Last Rape - 99 Women

Along with Black Leather Jesus & Werewolf Jerusalem, Last Rape is one of the more known projects of multi project linked Texas Noise Legend Richard Ramirez. The project is known for it's often giallo & horror movie themed walled noise, and it started in 1995. On offer here is a recent release- that either comes as a C30, or a digital download- Iím reviewing the tape version.


Peter Kutin - Burmese Days

Avid readers of my reviews (its ok - Iím being facetious), will have noticed that the last few Gruenrekorder releases Iíve written on, have received fairly short shrift from me. Iím pleased to announce an end to this run, with Peter Kutinís wonderful album, ďBurmese Daysí. It comes in a very low-key package, with minimal artwork and information - most notably, a distinct lack of Ďfield-recording textí: praise the Lord. The album has eleven tracks across two sides of vinyl.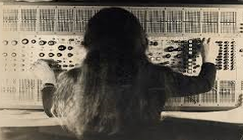 Eliane Radigue - Adnos I-III
Eliane Radigue is a name well-known to me, but until this point Iíd never heard a note of her work. Admittedly, a three cd set - containing three long tracks...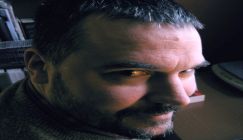 Stephen Thrower - Horror & Sleaze...
Stephen Thrower first became known & respected for his work within the British post-Industrial experimental music scene; working with Coil between 1984 a...