Erragal - Realms of the Underworld

Given the tide of the ongoing social and religious upheavals in Iraq, which ripples through the land like a shockwave, it is inevitable that the residue of strife and conflict will be absorbed to varying degrees by the country's general populace. One of whom is Erragal: one man who expresses himself through an outlet of ritual dark ambient and abrasive Black Metal distortions.


Oscillotron - Eclipse

"Eclipse" is a retro styled shot of 1980's moody electrioncia/up-beat ambience that brings to mind the likes of Tangerine Dream, Jean-Michel Jarre & Jan hammer, and mixers in memories of 1970's & 1980's electrionic horror sound tracking by the likes of Fabio Frizzi & Goblin . Oscillotron is the synth based side project of David Johansson, who is also the guitarist/ vocalist in three piece Swedish sludge/ doom metal band Kongh- this is the projects debut release.


Immaculate Affection - II

"II" is the second release from this Dianna Agron /'Glee' themed HNW project. Behind the project is Netherlands based Sven Klippel (of Panic & Horsing), and like the projects first release this comes in the form of C30 tape.


Immaculate Affection - I

Immaculate Affection is another more pop culture themed HNW project. It's themed/obsessed with the US actress Dianna Agron, who plays Quinn Fabray in American musical comedy-drama television show 'Glee'.


Goosebumps - Welcome To Dead House

Goosebumps is new project from Oregon based Q Chuck who is known most for his dense, detail & intense Wall noise project Wet Dream Asphyxiation. This new project is a HNW tribute to Canadian TV kids drama show of the same name that dealt with supernatural & horror fed going on's .


Simon Whetham - Un Año Tranquilo

"Un Año Tranquilo" finds British sound artist, field recordists & drone maker Simon Whetham creating one long sonic travel log which sees him collecting together recordings from around the world to create a morphing piece of sound art that takes in everything from water & environment recordings, people chatter, ethnic music, bland muzak mixed with field recordings, foreign pop music, insect sounds, traffic sounds, animal recordings, religious chants, ethereal drone matter mixed with boat creaking's, & other sound matter which is sometimes not easily identifiable- and for me that is one of the key downsides of this release.


TranceFormation - Live in Concert

TranceFormation (not to be confused with Tranceformation, side project of Ajja S.F. Leu) is a trio of string bass, piano and whose improvisatory noodlings fall prey to every new age cliche imaginable. The pretention that permeates this music could only be the result of a directionless liberal arts education (something I understand firsthand). This album, a live recording, is their only release as far as I can discern.


Lantern - Below

Finnish death metal duo Lantern arose from the ashes of Cacodaemon in 2007. Proving you can't keep a good metaller down, Cruciatus got former bandmate Necrophilos on board and started working on material. After two demos and an EP, Lantern released their first LP, Below. Two piece death metal acts tend to skate on the thin sounding side, but Lantern avoided this common mishap. With Cruciatus on the instruments and Necrophilos handling the vocals, the boys manage to put out a full, solid album.



Astro - Devils Come True

Astro aka Hiroshi Hasegawa aka Mortal Vision is one of the founding members of legendary psychedelic noise band C.C.C.C., and he's been relentlessly churning out noise for about twenty years. It's safe to say he's one of the most active and respected people in the Japanese scene.


Uncle Acid and The Deadbeats - Mind Control

'Mind Control' is the third album by Uncle Acid and The Deadbeats following the ultra-limited CDr 'Volume 1' and 2011's 'Blood Lust'.


Various Artists - Who's That Man: A Tribute to Conny Plank

If the many and varied music styles presented here sound dated it is, in a way,testament to Konrad Plank's innovations in engineering and production. The vast range of music he recorded at his Cologne studios throughout the seventies and early eighties all bore his idiosyncratic enthusiasm for sound regardless of whether it was made on standard instrumentation, evolving synth technologies, or even using objects and field recordings (and sometimes combining all the above). While merging avant garde manoeuvres with rock and pop styles was certainly unusual in those days, time has normalised his approach to an extent. And so, just as Hitchcock's Psycho is hard-pressed to scare audiences as much as it did upon release thanks to its influence on pretty much every horror and suspense film that followed, this compilation goes some way to highlight how Plank has had a similar effect on popular music.


Various HNW Artists - Crimes Of Passion

"Crimes Of Passion" is a four way HNW compilation/split that is themed around various murder cases. The c90 tape brings together Brazilian based Carrion Black Pit, Minneapolis based Lethe, Texas based Folter, and Mayfield based Hearse Fetish. Each project offers up twenty to twenty one minute track.


Insomnia - Barbarella

"Barbarella" is the new disc by Insomnia, co-released by Mandarangan Recordings and Rarefazioni Uterine (Italy). Truth be told, this is my first introduction to Insomnia. After a little investigation, it appears to be the harsh industrial noise project of Jason Vizmanos based out of Chicago. Chicago seems to be fertile ground for scummy electronics these days, and as someone who has an affinity for noise from the windy city, I must say I was intrigued to give this disc a spin.


Noldor - In the Woods of Elfes

Lifting their name from J.R.R. Tolkien's oft troubled Deep Elves, Noldor's latest release 'In the Woods of Elfes' continues to see their instrumental themes, inspired wholly by the fictional works of Tolkien, realised.


Kvlt Of Hiob - Thy Kingly Mask

Comprising of the primal aspirations of members Deathkvlt Prayer and Human Antithesis, 'Thy Kingly Mask' is the first full-length release from Kvlt of Hiob.


Rasalhague - Rage inside the Window

'Rage inside the Window' is the first full length release by the solo artist, Rasalhague. Taking inspiration from the plight of Danielle Crockett who was famously imprisoned by her mother at a very early age into a life of festering solitude; cut off from society until her eventual release.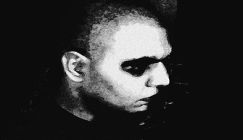 Erragal - Realms of the Underworld
Given the tide of the ongoing social and religious upheavals in Iraq, which ripples through the land like a shockwave, it is inevitable that the residue of s...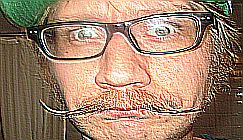 Hoggle - To The Labyrinth...
Many Harsh Noise Wall projects focus on obsessions- be it on a type of movie, nihilistic moods, or even female pop stars. One project that has a very specifi...