Andy Ortmann - Inconsequential

Long time Chicago experimental visual and sound artist Andy Ortmann started 2015 off with the release of a very limited cassette, Inconsequential. Limited to just 37 copies, this C-41 was recorded between 2009-2014 at Nihilist in Chicago (save for "The Way"). Despite the varied recording times, Inconsequential sounds pretty coherent. Fans of experimental synthesizers and musique concrete will find a lot to enjoy on this tape.


Cannibal Ritual - Still Thirsty for Revenge

The almighty Vagary imprint presents Still Thirsty for Revenge, by HNW mainstay Cannibal Ritual. Released in the waning days of 2013, this quadruple CD-R represents one of the first (if not the first) statements from this act after a long period of dormancy. Established by Ruggero Lenzi in 2006, this German act is known for his noise walls based on Cannibal films. This release in question is an ode to the infamous flick Cannibal Ferox.


Sharron Kraus - Pilgrim Chants & Pastoral Trails

Pilgrim Chants & Pastoral Trails is Sharron Kraus sonic tribute to weathered, sometime barren, but always beautiful landscapes of Mid-Wales. This CD release offers up eight sound-scapes which sit on the more moody & atmospheric side of folk music. The tracks are built around a mix of Kraus earthy yet warming (& mostly wordless )vocals, tuneful yet dramatic folk instrumentation, and subtle ebbs of field recordings from around mid-Wales's valleys & rivers.


William Shatner - Ponder the Mystery

Ponder The Mystery finds William Shatner teaming up with Billy Sherwood, and a whole host of guest stars, to create a poppy prog rock album. And though it doesnít reach the exellence of Has Been (his 2044 collab with Ben Folds Five ). This is often a lot of fun, as we get Shatnerís instantly recognisable spoken word delivery against Sherwoods soaring, slick & tuneful mix of pop prog & airy harmonising vocals.


The Fall - UUROP VIII-XII Places In Sun & Winter, Son

UUROP VIII-XII Places In Sun & Winter, Son is the 12th live album from The Fall, and it offers up a selection of twelve tracks from this most distinctive & long lasting of post punk project. The tracks are culled from the last five years of live work, and they take in tracks from the bands last four studio releases.


Archgoat - The Apocalyptic Triumphator

Six years after the release of their last full-length, Finlandís most blasphemous war metallers are back with a new album titled The Apocalyptic Triumphator. Black/death metal has the potential to be the most uncompromising, most relentless genre out there. With the combination of black metalís ideological extremity and death metalís visceral brutality, it seems like a match made in heaven. So how is it that this fusion of extremity can sound so tame? Horrible production, thatís how.


Byron Metcalf / Steve Roach / Rob Thomas - Monuments of Ecstacy

Likely my all time most listened musician, synthesizer soundscape pioneer Steve Roach has released upwards of 70 full lengths since beginning in 1982. He has grown no less prolific with age, and 2015 has already brought 2 releases within its first month, a longform space ambient track titled "Invisible", and a new collaborative album with shamanic drummer Byron Metcalf.


Black Matter Phantasm - Untitled Ritual

Untitled Ritual is a C60/ digital download release, which offers up two thirty minute slices of unrelenting walled noise from this French HNW project. Behind Black Matter Phantasm is one Joseph Szymkowiak- the projects seemingly been active since late 2013, releasing digital, CDR, and tape releases.


ZíEV and Bob Bellerue - Felt, If Not Seen

Several years back, I was lucky enough to experience an intimate, live performance by the percussionist ZíEV. Encouraging us to relax and lie down, he played in a darkened room for perhaps twenty minutes; though the passage of time was hard to gauge. I had seen the instrumentation as I entered, but I still left bewildered somewhat by the sounds ZíEV had coaxed forth. If you had told me that heíd actually been using a laptop and some synthesizers, I wouldnít have felt it necessary to dispute it. The conjured soundscape was a dark, isolationist drone; drifting with meticulous care around the room - it sounded so convincingly electronic in origin, that it almost felt like a deliberate attempt to replicate isolationist pieces. ďfelt, if not seenĒ occupies a similar territory, with ZíEV playing alongside Bob Bellerue.




Ecco - The Ghastly Ones

Ecco is one of the more recent projects from the highly prolific & multi project linked French wall noise maker Julien Skrobek (The Killer Came From The Bronx ,Ghost, The Sandman Wears A Mask, Ruine, Butch Bag, Gasp, Ruine, etc). This project started off around late summer 2014, and sound wise it focuses in on very raw walled noise, which is apparently created by using radio static as a source. The project themes all of it releases around weird, perverse & violent grindhouse movies of the 60ís & 70ís.


Nar/Hearse Fetish - Split

This C40 split brings together two twenty minute slices of pummelling & dense HNW from these two US wall noise actís- on the first side we have a track from the mysterious, airless & punishing Nar project. And on the second side we have a track from the searing & often industrialized tinged Maryland based project Hearsh Fetish.


Frank Lowe Quartet - Out Loud

Bandleader/saxophonist/multi-instrumentalist Frank Lowe and his quartet recorded the music on "Out Loud" in a studio, likely sometime in 1974, precise date unknown. Released as a double LP in 2014 by Triple Point Records, this music was apparently unreleased until now. Due to the chaotic and impromptu nature of Lowe's style, any scrap out of sound from the vaults can turn out to be as precious as his more well known recordings.


Ghoulgotha - The Deathmass Cloak

Death metal is a tricky beast. What works for some doesn't work for others, and some stuff, despite lots of trying, never really works at all. Any of you unfortunate to be familiar with my reviews know that band names are pretty important to me. It's stupid, sure, but if your name is goofy, chances are good your band is, too. Though not totally goofy, for me, Ghoulgotha's songs aren't enough to get past the name and song titles. Despite solid death metal bits, loose structure and wonky riffs keep The Deathmass Cloak from reaching its goal.


Imago Mortis - Carnicon

Though Imago Mortis have existed in one form or another since 1994, they havenít made much of a splash outside of their home country (if Metal Archives are to be believed) . Despite their lack of international recognition, these Italians have been quietly polluting the underground with a steady stream of material over the course of their twenty year career, managing to catch the eye of Drakkar Productions in the process. 2014 saw the release of their third full-length, titled Carnicon, which was released on CD and limited to 1000 copies.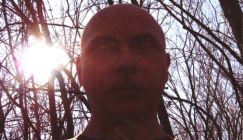 Andy Ortmann - Inconsequential
Long time Chicago experimental visual and sound artist Andy Ortmann started 2015 off with the release of a very limited cassette, Inconsequential. Limited to...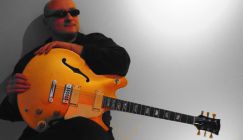 Mike Fazio - Textural Guitar-scapes
Veteran experimental guitarist Mike Fazio has been releasing his textural, freeform and improvisational music for upwards of 20 years now. Decidely ant...