Obscura - Akroasis

There was a time in which technical death metal was my bread and butter, and though that time has been over for a good 5 years, and the genre's heydey as well, I have none-the-less continued to follow a number of quality bands, one of which being the German band Obscura. Though named after the famously dissonant and unwelcoming album by Gorguts, Obscura's music is deeply classically inspired and intricately harmonized, with strong chord structures that tend towards the mournfully tuneful, in a similar way to many Scandinavian and black metal bands. 'Progressive' arpeggiated sweeps and quick climbs up and down scalar shapes are also commonplace in their clearly theory-informed songs.


Joli - Sitting, Waiting, Crying Out

Here we have a C32 release from this searing & stark Spokane, Washington based wall noise project. On offer here are two side long slices of brutal, pummelling & nihilistic wall-craft


Imaginary Forces - Visitation

British electronic artist Imaginary Forces returns to Fang Bomb with a new 12", Visitation. This dark, futuristic take on electronica may not get you up out of your seat to dance, but it'll definitely get your head nodding and your brain working.


Tiny Tim - The Complete Singles Collection 1966-1970

Here for the first time ever is the complete collection of singles from the height of Tiny Tim's career between 1966 & the early 1970's. The CD release brings together twenty two tracks from this original musical outsider, with classic such as "Tip- Toe Thru The Tulips", and his district takes on known songs such as "What The World Needs Now Is Love", and "Great Balls Of Fire".


Sky - The Great Balloon Race

The Great Balloon Race was the seventh album from English/Australian instrumental prog rock/pop project Sky, and it originally appeared back in 1985 on Epic Records. Here we have a 2015 CD reissue from Esoteric Recordings, who have slowly but surely reissue all of the bands back catalogue, in often quite deluxe CD & DVD edition.


Mig Inc - Achwal

This tape (though I'm reviewing a digital version) is part of the 'Neon Wall' series of cassettes, put out by Lurker Bias. Ten releases in all, bringing together a mix of new and old wall makers. Mig Inc is a new name to me, and the project gives us one long, thirty-two minute track of progressive wall-craft.


Albatrosh - Night Owl

Albatrosh is a piano & saxophone duo that plays extremely technical music which is somewhere between jazz and progressive rock. I wasn't able to derive much enjoyment from their previous album "Yonkers", which struck me as sterile and overthought, but I've given them a fresh go for one of their 2 releases from 2014, an album titled "Night Owl".


Chier - Nature Morte

Nature Morte (english translation Dead Nature) is a late 2015 release from this Toulouse based walled noise project. It offers up a selection of four 'walls' with a suitable grim and barrenly battering feel to them.


Neighbor's Nightshade - To Heat The Flesh

Neighbor's Nightshade is one of the more recent wall- noise projects of Gloversville, New York based noise-maker Ryen Barber(Hearse Fetish,Tomb of Trinkets & Lurid Hallway). To Heat The Flesh is pro CDR release on Russian based noise label Torga Amun- it features a single 40 minute track.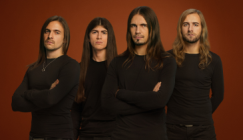 Obscura - Akroasis
There was a time in which technical death metal was my bread and butter, and though that time has been over for a good 5 years, and the genre's heydey as wel...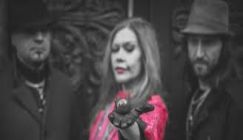 23 Treads - Strange Pathways Int...
23 treads are a Polish three piece now relocated in New York City. They summon-up a macabre, at times wonky & darkly psychedelic blend of neo folk, which...