Dead Body Collection - Psychological Mechanisms

From late 2012, this two track CDR offers up two slices of taut 'n' tense creative noise making that falls somewhere between HNW & ANW. With the two lengthy tracks giving the listener a runtime of just shy of seventy seven mintues.


Gabriel Saloman - Soldier´s Requiem

This is a promotional copy, so I have the barest of information; in fact, I just have the track titles and a probable front cover (an unenthralling, altered photo of a skeletal-faced figure playing the violin). The album has four pieces, two long, two shorter and all very much cut from the same cloth using the same tools. The key words here are "majestic", "melancholy" and "drone"; combining acoustic instrumentation with processing. A neat, but crass, description might be a remixed Godspeed You Black Emperor.


Bone Grinder/Sleep Column - Split

This split CDR release brings together two half-an-hour plus slices of unforgiving walled noise. It consists of a track a piece from the following: German based Bone Grinder, which is one of the other projects cannibal & horror movie obsessed Ronald L (Cannibal Ritual, Bloodcraving & Werewolf Women Of The SS). And Russian based super prolific Sleep Column (the project has released around 200 releases since it started in 2011)


Nightmare Castle - Blind Dead

"Blind Dead" is the 11th full length release from this Louisiana based HNW project, which focuses most it's output around old horror movies/ horror figures. This release comes in the form of a double CDR set, which offers up four 'walls' that run between fourteen mintues & just under an hour


Requiem - Provenance

Pittsburgh's David Graham has been recording and performing as Requiem since 1996. Provenance is Requiem's eighth release and the first release with ConSouling. Musically, the project fuses many genres from doom to neo-classical to noise, and does so in a very grand, movie score like fashion. Provenance has a little something for everyone, and lots for those that like it all.




March 15 - Our Love Becomes a Funeral Pyre

Svart Records presents Our Love Becomes a Funeral Pyre by Sami Albert Hynninen's March 15 project. Hynninen, best known for his work in such acts as: REVEREND BIZARRE, THE PURITAN, OPIUM WARLORDS, SPIRITUS MORTIS, AZRAEL RISING and TÄHTIPORTTI, has his roots in extreme noise and avant garde music and March 15 is his vessel for these sounds.


Grunt - Europe After Storm

Grunt is the 'black industrial' or atmospheric power electronics project of Mikko Aspa, active since the early 90's with an extremely prolific release schedule (as is common within the noise genre). "Europe After Storm" was first released as a 4 track cassette in 1998, and finally saw this expanded re-issue in 2011 on Force Majeure Records.


Profezia - Oracolo Suicida

When it comes to black metal, I wouldn't consider myself a traditionalist by any means. As much as I love Emperor, Taake, and Dissection, I also really enjoy some of the bands that eschew the typical formula. From Sigh's use of Saxophone to Necromantia using two bassists instead of guitarists, simply switching it up can be quite a draw. This hasn't gone unnoticed, and there are plenty of bands that use gimmicky instruments to further their popularity. Italian black metallers Profezia are one of such bands.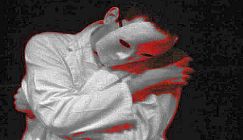 Dead Body Collection - Psychologi...
From late 2012, this two track CDR offers up two slices of taut 'n' tense creative noise making that falls somewhere between HNW & ANW. With the tw...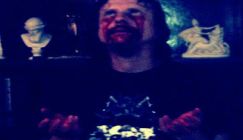 Nighttime In The Abyss - Of Madn...
Columbia Missouri based Nighttime In The Abyss are a dense, dark & disorientating sonic project that are difficult to put under one genre label. It's cle...