The Count Yorga Collection(Blu-ray/DVD) - The Count Yorga Collection(Blu-ray/DVD)

The Count Yorga Collection brings together two early 1970's Vampire movies from the US drive-in circuit. The release comes in either Blu-ray or DVD format, and features a selection of interesting extras, which really enhance & inform ones viewing pleasure.


Grosshouse(DVD) - Grosshouse(DVD)

Grosshouse is a ultra-low budget exercise in bad-taste/ trashy cinema- it blends together elements of early John Walters, Troma movies, weird fish 'n' peanut butter obsessed humour, and quirkily perverse energy. Here we have a pro DVDR double disc set, that brings together Grosshouse, with a whole full length bonus film from the same sick minds behind Grosshouse.


Prognostic Circle - Origin/Topic of the Veil

Here's a tape from the consistently interesting Geräuschmanufaktur label, and one that flew under my radar. The cassette has two tracks of expansive noise, with both being around ten minutes in length; and it comes wrapped in a sombre, black and white inlay, with two cryptic, and iconic, images: the ruined torso of a sculpture, and a hole of some description.


Pig Shrapnel - Snouts, Lips & Assholes

Here's a recent CDR release from this Pig product themed project from Florida, & it offers up searing yet shifting slice of noise intensity. The hour long piece on offer here blends together elements of HNW, dense harsh noise & junk metal abuse to create an enjoyable assault on ones sonic senses.


Vomir / Chier - Vomir / Chier

Here's a very nicely presented HNW split bringing together two respected names from the French wall noise scene. The release comes in the form of a C62, with the same two tracks( one apiece) on each side of tape, so in reality you only get just over thirty minutes of noise.


Gamiani - Obsession

Obsession is a c28/ digital release from this new Swedish HNW project- featured here are two slices of feministic wall craft, based around women's legs/ tights. This tape is seemingly the third cassette release from this project, which has also put out a handful of digital only releases.


Various HNW Artists - A Vulgar Abstract

Here we have four C40 wall noise cassette box set on Danish noise label Moral Defeat. It features eight tracks from eight different wall noise acts, and like most compilations it's a decidedly mixed affair, with great-ness sitting along side less satisfying/ run-of–mill HNW.


Ralph Koper - Ancient Pulsations

3Leaves presents Ancient Pulsations by Dutch Poet Ralph Koper. Anyone familiar with the 3Leaves imprint, knows they are one of the premiere outlets for global field recordings. On Ancient Pulsations, we are treated to a nearly hour long CD culled from the sounds of Varanasi (a city in northern India near the banks of the river Ganges).


Dumbsaint ý - Panorama in ten pieces

Dumbsaint are an Australian instrumental post metal band who play intricate, powerful and emotional songs that move through a wide variety of moods and ideas. "Panorama, in ten pieces" is their 3rd album, their debut having been released in 2012.


Surgikill - Sanguinary Revelation

Formed in 2014 by Stevo (Impetigo), Ash Thomas (Vladimirs), and Billy Nocera (Razorback Records), Surgikill sought to capture the vibe of fast, heavy, 90's death but with their own spin. Two years later, their debut, Sanguinary Revelations, sees it's vinyl release on Hell's Headbangers. Housing 10 songs of vile, pounding death metal fury, Surgikill's release will sate your old school lust while making you pump your fist for the future.


James Saunders & Apartment House - Assigned #15

Composer James Saunders' piece, titled "Assigned #15", is performed here by the ensemble Apartment House, of which Saunders is also a member. Presented as classical music, the swampy, uneasy soundscape on this disk is as brooding, haunted and unsettling as any ominous 80's industrial recording.





The Count Yorga Collection(Blu-ra...
The Count Yorga Collection brings together two early 1970's Vampire movies from the US drive-in circuit. The release comes in either Blu-ray or DVD format, a...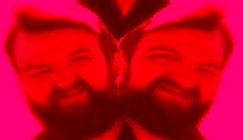 Darren Charles - Of Horror-Filled...
For the last few years Darren Charles has been active with-in the northern English retro synth /experimental/ noise underground. He's connected with projects...