Abhor - Ritualia Stramonium

2015 marks the return of long-running Italian black metal outfit Abhor. Their second album with Moribund Records and fifth overall, Ritualia Stramonium is a fairly logical continuation from the band's previous offerings. Abhor has being incorporating keyboards into their music since their first album, but it had previously been used as a backing instrument to supplement the guitars and slightly sinister atmosphere. The band's most recent album, Ab Luna Lucenti, ab Noctua Protecti, saw an increased use of keyboards while still keeping the black metal foundation, and now with Ritualia Stramonium, the band has made them the center of attention.




Budd Powell - Live at the Blue Note Cafe, Paris 1961

Hard bop pianist Bud Powell was a renowned virtuoso in his time, who died an untimely death at age 42 from pneumonia after a life of heroin addiction. The liner notes self-deprecatingly state that by the time these concerts were recorded, late in Powell's life, his powers had waned somewhat in the eyes of the public, but I can't help but hear this as anything other than vital and unbelievably rich classic hard bop, with reams of subtle touches and details to be heard from each musician.


Wieman - The Classics

This cd comes in a digipak with oddly innocuous artwork: a cowboy lassoing horses on the front cover, with minimal shapes and patterns on the inside. All of which leaves the listener very unsure what to expect. The album has five tracks, with three around the eight minute mark and shorter/longer tracks at four and twelve minutes length.


Various Artists - Science Fiction Park Bundesrepublik

From late 2014 here's a rather splendid & wholly consistent compilation of quirky, odd, charming, and strange home studio work from Germany's 1980 underground tape scene. The CD brings together twenty five tracks, and just shy of seventy two mintues playing time- all making one of the most fascinating & rewarding compilation I can think of in recent years.


Light Collapse + Ego God - Chlorophyll Labyrinth

Chlorophyll Labyrinth is a lengthy yet highly compelling mix of ANW, HNW, bleak ambient weaves, subtle shifting noise texturing & dark/slurred psychedelic drone mater. This cdr is a collaboration between highly prolific Russian HN/HNW project Light Collapse (aka Vitaliy Maklakov), and German HNW/ moody noise project Ego God.


Various Artists - Treatment of the Dead

Legendary industrial and experimental Cold Spring has put out another compilation of their current and forthcoming releases. Treatment of the Dead features tracks by high profile acts such as Merzbow, Skullflower, Iron Fist of the Sun, and Coil. While there's a little something for everyone on this disc, it's well put together and a pretty coherent compilation. Cold Spring has a nice price on it, and it's even being packaged with orders over £20! It's a good time to load up on Cold Spring titles and get a solid freebie in the process.


Tales of the Bloody Bloody Killer - The Cobweb Hotel

The Cobweb Hotel is a newish 3" CD-R by HNW duo Tales of the Bloody Bloody Killer. The release is part of Julien Skrobek's Corpse-Grained Series, which may or may not have run it's course (the website seems to be dead at the moment). I'm not sure what the theme of this particular series entails, as I couldn't find much information on it, but each release appears to be: a 3" CD-R, in an envelope, and of the HNW variety. Some of the other artists that have appeared in the series are: Vormir, Nascitari, and some of Richard Ramirez's projects.


Dødsfall - Kaosmakt

You know those guys who think about moving to Scandinavia because the metal is so much better on the other side of the fence? Dødsfall is that guy. Originally from Mexico, guitarist Ishtar relocated to Norway to begin his black metal band. After a few full-lengths on Obsure Abhorrence and plenty of lineup changes, Dødsfall found its way onto Osmose Production's rosters for its latest album, titled Kaosmakt.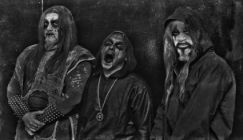 Abhor - Ritualia Stramonium
2015 marks the return of long-running Italian black metal outfit Abhor. Their second album with Moribund Records and fifth overall, Ritualia Stramonium is a ...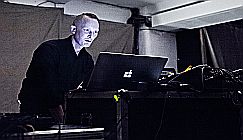 LAWRENCE ENGLISH + RAFAEL ANTON I...
Australian label Room40's 15 year anniversary is the occasion for a mini tour featuring label founder Lawrence English as well as notable label-mates Rafael ...