Hypercolor - Hypercolor

Here's a recent release on Tzadik, home of the iconoclast John Zorn. I have only the physical disc to review, so the artwork and packaging must remain unknown. Hypercolor are a guitar/bass/drums trio, with ten colourful tracks on the release; occupying a middle ground essentially between rock and jazz, with traces of funk, electronics, and something I'll have to rudely call "african music" - the influence is there to be heard, but I'm not knowledgeable enough to define a genre or locality…


Warhorse - As Heaven Turns To Ash

Southern Lord recently re-issued As Heaven Turns To Ash, the long out of print release by Warhorse. It's amazing how many bands, for whatever reasons, go under the radar; Warhorse is one of them. Now defunct, the band formed in Massachusetts in 1996, releasing a full-length and Eps before calling it a day. This re-issue features the full album As Heaven Turns To Ash along with the bands last Ep, the aptly named I Am Dying.


Pin Eyes - Lover Of The Void

Pin Eyes is a French bedroom psychedelic folk and ambient collage project whose recordings possess a surprising degree of tonal and melodic sophistication, and thick woodsy atmosphere. "Lover of the Void" is a short EP released for free by the artist via Bandcamp in 2013.




Pig Heart Transplant - For Mass Consumption

Seattle (by way of Oakland by way of Reno) artist Jon Kortland, known best for being one half of powerviolence act Iron Lung, is back with his second solo release as Pig Heart Transplant. Song length and aggression are all that PHT shares with Iron Lung, though, as synths and other distorted sources are the main attacking force on For Mass Consumption. However, with 28 songs running at 44 seconds each, does Kortland allow himself enough time for his songs to take hold?


Avmakt - Vardøger

Norwegian sound artist, Andreas Brandal, offers a thrifty 3"CD-R under his Avmakt moniker. This mini-release, entitled Vardøger, came out last year on the Deblia imprint. I've written lovingly on Brandal's work in the past, most notably his Turning Point cassette, which still finds constant rotation on my cassette deck. His penchant for blending eerie synth sounds, junk metal manipulation and degraded loops is what attracts me to much of his output. While I'm familiar with some of his harsher recordings under his Flesh Coffin guise, Avmakt was an unknown to me.


Morton Feldman/Lenio Liatsou - For Bunita Marcus

I have never enjoyed the music of Morton Feldman. His insistence on total emptiness and dissociated non-structures has never compelled me to attempt to find the meaning some would insist exists in his work. This recording of pianist Lenio Liatsou playing one of Feldman's particularly obscure later works, "For Bunita Marcus", is the first music of Feldman's I have put the time in to carefully examine.


The Residents - Whatever Happened to Vileness Fats?/The Census Tak

Here we have a 2014 reissue of two soundtracks from those mysterious sonic eccentrics & quirky genre mixers The Residents. The release takes in two OST from 1984, and they come in the form of Whatever Happened To Vilness Fats? (an edited version of the bands sprawling & never fully released film), and The Census Taker (a low grade black comedy/crime caper).


Allerseelen - Frühgeschichte I - Schwartzer Rab

This is CD reissue of one of the early, primal, and murky releases from Austrian industrial innovators Allerseelen. Here the bands sound at it's most sparse, stripped, and grim- mixing together just a few elements: Violin, Kettle drum, sampled raven sounds, minimal bass guitar, and some minimal synth/ sampled elements.


Glaciation - Sur les Falaises de Marbre

Glaciation might be known to a few of you due to having one of France's best known metal musicians – Neige. Probably best known for leading Alcest and Amesoeurs, Neige also did a stint with Peste Noir and a handful of other bands. Since Alcest has seemingly drifted away from its black metal roots it's nice to see him pulling vocal duties in a black metal band because he can do amazing shrieks. Glaciation is supposedly a band that's totally against playing modern black metal – their debut was titled 1994 - but on their second album, the band has moved slightly away from the genre's roots.


Disgorged Faeces & Light Collapse - Collaboration

Here's a three disc collaborative HNW release between Belarus based Disgorged Faeces & Russian based HN/HNW project Light Collapse (aka Vitaliy Maklakov).Over the three discs we have a selection of both shorter & longer 'walls', with most of these nicely balancing between entrancing brutality & searingly rewarding wall-craft.


Various - When I Reach That Heavenly Shore : Unearthly Black

Here's another archival tome of old blues, this time from Tompkins Square; a label who've put out several staggering albums of similar material. I'm reviewing a download version, but the package proper has three cds and a booklet. The booklet is perhaps less lavish than other projects I've seen, replacing any biographical details or commentary with a piece of scripture for each track; whilst this is neat and conceptually true, I must admit that half the attraction for me are the stories these albums resurrect and save - so in that respect, the booklet is disappointing.


Robert Curgenven - They tore the earth and like a scar it swallowed t

My previous experience with Curgenven's work was 2010's Oltre, a work that in some quarters was rather lazily described as carrying a Lynchian tone. No doubt this was due to the radical use of turntables and vinyl surface as a key constituent of the music, echoing Lynch's flirtation with the eerie material quality of that medium at various points in his career (see the opening sequences to Inland Empire for instance). But I felt that this comparison rather obscured a more interesting perspective whereby the use of the medium was designed to amplify and reflect various unique qualities of the environment in which they were recorded and played back. Such an mistake cannot be made with this recent record which explicitly locates itself in a specific set of environments, inviting us to think differently about time, place and history.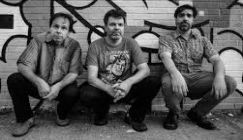 Hypercolor - Hypercolor
Here's a recent release on Tzadik, home of the iconoclast John Zorn. I have only the physical disc to review, so the artwork and packaging must remain unknow...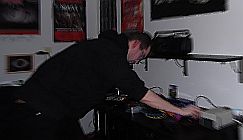 Gag G - Ataraxy & Vomit Bucket Pr...
Gag G is a German noise artist & label runner- he's behind HNW/HN project Ataraxy, and also runs underground DIY noise/grindgore/ what ever label Vomit B...