Obituary - Inked in Blood

One of the oldest, most well known names in Death Metal is Tampa Florida's Obituary. With thirty years in the game, The Tardy boys have influenced countless bands and sold tons of records (well, for a death metal band, that is). Their ninth full length comes to us courtesy of Relapse Records. After all these years, how does Obituary manage to keep it fresh and interesting? Unfortunately, John and Don never figured out the answer to that question.




Amulet - The First

Here we have the debut album from Amulet, a five piece band out of London, formed in 2010. They haven't been around long but already there's a buzz about this band and rightly so. If there is a band more firmly entrenched in the NWOBHM sound they would certainly be Amulet. As a side note, three of the five members are writers for Iron Fist magazine. Raising the flag of British heavy metal high, they have already received accolades for the integrity and focus.


Offenders - Endless Struggle/We Must Rebel/I Hate Myself

Southern Lord offers up another classic hardcore reissue. A label known for exploring the darkest regions of extreme music, Southern Lord has also been reacquainting the world with some classic hardcore acts. Over the last couple years they've released some deluxe reissues by B'last! and now have given a similar treatment to Texas' Offenders. In this case, we are presented all of the Offenders' recordings: Endless Struggle, We Must Rebel, & I Hate Myself as a 2XLP in a beautifully constructed gatefold cover. I'll be honest, I wasn't at all familiar with Offenders, but as hardcore aficionado I was excited to give this album a spin. Offenders ruled the early 80's Texas punk scene alongside fellow travellers M.D.C, The Big Boys, D.R.I. and the Dicks. Sadly, two of the founding members: Anthony Johnson and Mikey Offender have passed away in recent years, making this reissue a fitting tribute to the legacy of this furious quartet.


Imperial Triumphant - Shrine to the Trident Throne

Imperial Triumphant is a relatively new band with just one full-length under their belts released back in 2012. Shrine to the Trident Throne is considered a compilation by the band even though it's really just their first album Abominamentvm with the previously digital only EP tacked on as a bonus. Hailing from the US and just recently signed to Code666, I was curious to see what warranted essentially a re-release just two years after the album was released. After giving Shrine to the Trident Throne a number of spins I think I know why, and it's not because the album is good.


Verde - Petoviha

From late 2013 Petoviha is the latest release from this atmospheric & genre blurring instrumental project from Finland. Verde is the solo project of Mika Rintala, who's worked with the likes of Circle and many other underground Finnish bands- the projects been active since 1998, putting out around twenty releases(taking in two collaborations with Circle).


Tissa Mawartyassari - Yûrei

Yûrei offers up a just over eighteen minutes worth of searing yet unsettlingly atmospheric walled noise from this female HNW/Harsh Noise project. Tissa Mawartyassari is all the work of Texas based Mexican Monica Isabel Sanchez, and it's been active since 2007 releasing sporadically around twenty release in total,which take in stand alone tapes, splits & CDR's.


Morton Feldman/FLUX Quartet - String Quartet No. 1, Three Pieces for String Quar

This recent two Cd & one DVD set brings together three string quartet work from one of the great avant garde classical /minimalism composers of the 20th century- Morton Feldman. New Yorker Feldman is most known for his slow & quiet compositions, which revolve around steadily evolving asymmetric patterns, angular notation, and moving/deeply sad harmonic patterns. The central piece of this collection- the hour & an half piece String Quartet No 1, is some what of a departure from Feldman's normal slow/ quiet musical landscape- as it's mixes together his patterned based music with sudden jarring dwells in loud & dense compositional rises.


Variousý Artists - The East Village Other

"The East Village Other" is a re-issue of a very odd 1966 ESP Disk compilation, which has quite of 'beat' cred right off the bat for including Andy Warhol, The Velvet Underground, Allens Ginsberg and others. It's largely a non-musical release: most of the album is comprised of snippets of dialogue or TV programs in fuzzy vintage fidelity. The subject matter discussed is as random a selection as one would get from choosing an article at random from the newspaper.




Barry Romberg's Random Access - Crab People

Jazz drummer, composer and bandleader Barry Romberg and his ensemble Random Access have an extensive history / discography sadly not often heard, and unlisted on such places as discogs. com. They play a smoky, relaxed and open ended flavor of largely improvised electric jazz fusion, generously layered with fluid, ethereal guitar work and extended saxophone rants. Their music is instantly listenable and likeable for extended relaxation and flights of the mind.


David Dominique - Ritual

The digipak that "Ritual" arrives in, manages to be simultaneously gaudy and dark; with rough strokes of paint that remind the eye of smears of blood. This tension between colour and darkness is played out in the music too - though not to the extent that it should be over-emphasized.




Sutcliffe Jugend and Junko - Sans Palatine Uvula

Some members of the noise world need no introduction, and Sutcliffe Jugend and Junko happen to be a part of that group. Power Electronics legends Sutcliffe Jugend and Noise icon Junko have teamed up for a grating slice of noise on Sans Palatine Uvula from 4iB records. On the surface, the pairing of these legends seems like a dream come true. Overall, it's a quality, noisy release, but just not as fantastic as it could be.




PCRV/Developer - Split Cassette

Factotum Tapes offers up a newish cassette single length split tape between PCRV and Developer. PCRV, the acronym for Pop Culture Rape Victim, is the moniker of one Matt Taggart. Hailing from Montana, Taggart is a long-running harsh noisician and also owner of the appropriately named Fluxus Montana label. Developer is the alias of cut-up, heavy-hitter Matthew Reis. Reis' seemingly insane recording schedule, has produced an ubiquitous stream of: split, collaborative, and solo releases, in 2014 alone. Released early in the year, this slim c10 presents another swift, statement of cut-up noise aesthetics.


Dyster - Le Cycle Sénescent

Dyster is a one man black metal band hailing from France. The product of one Nokturn, Le Cycle Sénescent is his first album and was released in 2010 by Drakkar Productions. Now with Drakkar re-releasing all of its releases digitally through Bandcamp, Le Cycle Sénescent can be acquired legally online. For those who prefer physically copies, Drakkar still has some available from their webstore.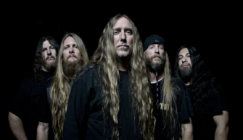 Obituary - Inked in Blood
One of the oldest, most well known names in Death Metal is Tampa Florida's Obituary. With thirty years in the game, The Tardy boys have influenced countless ...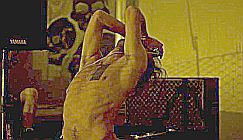 Lorenzo Abattoir - US West Coast...
During August 2014 Italian noise maker & HNW artists Lorenzo Abattoir went on his first US tour taking in a the west coast of the country. Lo...