David Rothenberg - Bug Music

Here's an intriguing release: the album notes inform us that Rothenberg has made every attempt to "play along" with insect song - playing along live in the field, playing along with recordings (raw or processed) and creating his own insect sounds artificially. He interacts using "bass clarinet, clarinet, seljefoyte and soprano saxophone", aided and abetted by a few other hands on other instruments. The cd arrives in a playfully packaged digipak, with album notes and text for each individual track.


Lubomyr Melnyk - Windmills

Lubomyr Melnyk is a Ukranian pianist that plays a minimalist, ambient style he calls "continuous piano music", which roughly involves playing the same minor chord repeatedly, in different voices and inversions, and letting it ring for roughly one second before playing it again. It sounds exactly like one might imagine the lonely, endlessly meandering soliloquy of a hermit who has been locked in a tower or dungeon for countless years would sound. The album has 3 tracks, all of which bleed into each other and are roughly 20 minutes in length.




Female Harakiri - Sad Premonition

This Japanese walled noise project has had one of the more erratic release schedules of the normally super prolific HNW scene. The project has been releasing work since 2007/2008, but only putting out a hand-full of releases on various labels, and pretty much everything they've put out has been of a very high standard. And the same goes for Sad Premonition, which is sadly to be the last release from Female Harakiri.


Pastuhamovci - AZ

Pastuhamovci is a Russian based static noise/HNW project, and AZ is a CDR release that offers up eight tracks worth of fairly varied wall-craft. The project seemingly started in 2013, and has put out around seven releases that take in digital albums, split & CDRs


Christian Vialard - Neukalm

Experimental musician Christian Vialard teamed up with musician/composer Fred Bigot for his latest project, Neukalm. This collaboration is brought to us in a 2xLP edition from Grautag. While abstract and experimental, Neukalm is grounded with rhythm, soft synth lines, and the comforting coldness of electronic instruments.


Aube - Substructural Penetration(Digital Reissue)

Iris Light presents Substructural Penetration, a digital reissue (originally released as a 2xCD in 1997) from legendary Japanese noise artist Aube. This particular collection contains rare and out-of-print recordings spanning the years 1991-1995. Aube, the moniker of Nakajima Akifumi, sadly passed away last year, but not without leaving behind a sizeable discography. Unique to the Aube experience was his insistence on sticking to a single sound source per recording. The tracks that make up this collection are culled from the early part of Aube's career, which is much more abrasive than some his later recordings. Truth be told, of all the Japanese masters of noise, Aube is the artist I'm least familiar with. In particular, I'm a little more familiar with his later works, so it is with much interest that I delve into these earlier recordings.


Provocator - Antikristus

Provocator is Hellscream's (vocalist and front man of Slovenian black metal band Bleeding Fist) side project. A year after the release of his first EP as Provocator, Hellscream comes back to present us with the band's first full-length, Antikristus.


Jeremiah Cymerman - Sky Burial

Composer and improviser Jeremiah Cymerman's "Sky Burial" is a state of prolonged dissonance, blatantly ugly and atonal free jazz improvisation with generous amounts of electronic reverb and panning to conjure a three dimensional, primordial landscape. With the eschewing of melody and structure, an animalistic feeling reigns.


Nurse With Wound with Graham Bowers - Excitotoxicity

The first two installments of Steven Stapleton's collaboration with Graham Bowers left me rather cold. Both Parade and its predecessor Rupture seemed hastily composed, lacking coherence and relying on an irritating overuse of synthesized or otherwise artificial sounding instrumentation. Stapleton's characteristic use of space and tension has over the last few years appeared less and less at the heart of Nurse With Wound's work. Whether this is down to the influence of his collaborators or whether the doyen of audio Dada is just losing his touch is not clear. The result has been to render NWW's output rather indistinct, particularly so considering the never ending conveyor belt of re-issues, alternative versions, live performances and outtake compilations. So perhaps it's with some degree of surprise that I can report that Excitotoxicity is a really good record.




Nar - I Don't Care

"I Don't Care" offers up a thick, suffocating, constricting & truly impenetrable slice of HNW from this mysterious US walled noise project. The release comes in the form of a CDR on cult Australian harsh noise label Smell The Stench, and features a single twenty three minute track.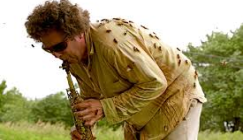 David Rothenberg - Bug Music
Here's an intriguing release: the album notes inform us that Rothenberg has made every attempt to "play along" with insect song - playing along live in the f...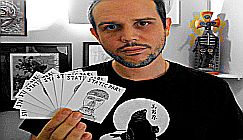 Julien Skrobek - Artful Static
Frenchman Julien Skrobek is one of the more interesting & thought-provoking figures to appear from the European HNW scene. Firstly the sound of his many ...