MUfi.re - These Walls Resemble Absence

My first impression of "These Walls Resemble Absence", suggested it might be "dark ambient", due to the grainy black and white cover photograph within its gatefold wallet. My initial glance at this, told my brain that it was the crumpled robes of an ancient statue, carved in stone. However, these robes were soon revealed to be simply detritus, piled against a brick wall. But that first "dark ambient" impression actually holds some weight, because, despite the lack of obvious nods to that genre, MUfi.re has created nothing if not a dark ambience.


Tanner Garza - Earthtones

Tanner Garza is a prolific ambient, drone & noise artist. Actually one of his earliest releases from 2012, "Earthtones" is self-described as an "earth based drone music album". The disclaimer skirts dangerously near cliche, stating "each track is named after a different mythological creature or spirit". Luckily, the trite new age-ism suggested by this description is nowhere to be found in the music.


Z'ev - A Handful Of Elements

A Handful Of Elements finds this highly respected percussionist, industrial pioneer, and sound artist offering up an albums worth of slightly seared 'n' unsettling dark/ psycho ambience.


Glottalstop - Woodsmoke

Having taken some linguistics classes, I'm familiar with a glottal stop, but Glottalstop is a mystery. What I do know is that Woodsmoke is their/his/her debut and it comes in a very nice (although limited) edition from Tartaruga. Seeing the strange, lonely stone building on the cover gives one a clue to the vibe that Woodsmoke delivers. Creepy woods and near beehive tomb illustrations aren't just for Dungeons & Dragons books, y'know.


Morton Feldman - For Philip Guston

This 2013 four CD box set offers up a 2012 live recording of one of Morton Feldman's most lengthy works. For those unfamiliar with Feldman, he is one of great and most (quietly) dramatic minimalist/modern classical composers of the 20th century. His sonic out put is often slow & quiet music, that's built around steadily evolving asymmetric patterns. He deals in angular notation as well as moving and deeply sad harmonic dwells and patterns.


Falcon (Ex- Circle) - Frontier

Falcon(Ex- Circle) is the new project from the minds behind Finish multi-genre lined locked rock groove project Circle. And with this new project(or new version of Circle?!), they focus in their love of all things synth-laden AOR/ 80's cheesy rock based, into a debut album that captures the sonic vibe & spirit of the spandex lined & day-glow tipped pop metal/ anthemic brainless AOR.


Bl'ast - The Expression of Power

Southern Lord presents another monster album of archival material from the legendary west coast hardcore outfit BL'AST. In the waning days in the year of our lord 2013 the band released Blood!, an album that contained tracks from the mid-80's thought to be lost to the sands of time. Still hot off their heels from that release, the BL'AST resurgence continues with The Expression of Power. Released as both a CD (with a 28 page booklet) or a 3 x LP (with extra material), The Expression of Power contains a previously unreleased version of their original full-length The Power of Expression. For those unfamiliar, BL'AST hailed from Santa Cruz, CA and played caustic hardcore punk. They were highly influential, yet unfortunately are often overshadowed by other west coast mainstays like Black Flag, the Circle Jerks, and the Dead Kennedys.


Mystifier - Wicca (reissue)

Mystifier is one of a number of bands that formed at the beginnings of black metal, just a few years after fellow Brazilian bands like Sarcófago, Holocausto, and Vulcano. Like their contemporaries, Mystifier played at a time where black metal wasn't an established genre, and like the previously mentioned bands, they played an extreme blend of thrash/death and what is now considered black metal.


Cyclobe - Sulphur-Tarot-Garden

Sulphur, Tarot and Garden of Luxor are experimental Super-8 shorts made by the British avant garde film director Derek Jarman in the early seventies. Working within limited financial means, these phantasmagorical sequences of astral imaginings lacked a soundtrack, so would be projected in the director's studio accompanied by the sounds from various tapes in Jarman's collection. Four decades later, Cyclobe, the UK's most magical musicians, decided to add their own sonic interpretations to underscore these rarely seen ritualistic scenes: dark figures scrying into mirrors (Sulphur), a magus performing a reading (Tarot) and a confusion of people, pyramids and sphinxes (Garden of Luxor). And, arguably, there's no one better qualified for the job - indeed, Cyclobe's Stephen Thrower befriended Jarman in the early eighties and contributed to Coil's soundtrack of the director's mesmeric love story, The Angelic Conversation, in the mid-eighties.


Concrete - Monument

Concrete is a new HNW project from Germany- it's all the work of Saarbruecken based Wayne, who is known for his harsh noise project Wormhead, and running the noise/ experimental label Puzzle Records. Monument is the projects first release, and it comes in the form of CDR release that offers up two slices of fixed, dense, and unrelenting walled noise.


Ataraxy/Malevolent Alien Being - Martian Impressions

This split CDR on Germanys Vomit Bucket productions presents the listener with two twenty minute slabs of thick, fixed & battering walled noise, which is themed around the NASA's missions to Mars. The split takes in two Germany projects- fairly long running HNW/Harsh noise project Ataraxy, and more recent North Germany based UFO obsessed HNW/ambient project Malevolent Alien Being.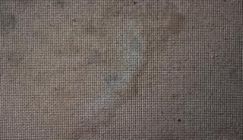 MUfi.re - These Walls Resemble A...
My first impression of "These Walls Resemble Absence", suggested it might be "dark ambient", due to the grainy black and white cover photograph within its ga...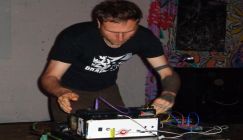 ST PETE HNW Fest and the Return o...
On April 29th, 2014, 7 artists got together to present an evening of focused wall noise. The venue of choice was the Suncoast's go to anti-art establishment ...