Bee Spit - Gold Codes

Hereís another contribution to Lurker Biasís Neon Wall series of cassettes - though here Iím reviewing the digital version. Two tracks, both untitled, and both 18:05 minutes long - the work of Bee Spit, a new name to me. The inlay cover depicts what looks like an ice skater, but if not, itís certainly a dancing figure. As you may imagine, we are in HNW territoryÖ


Black Matter Phantasm - Spiritual Retreat To The Holy Mountain

From June 2016 here we have a release from French walled-noise project Black Matter Phantasm. It came in either a the form of a C80(which is now out of print), or a digital download. The release features two( mostly) set yet interestingly textural blends of dense wall-craft.


Klaus Schulze - Moondawn

Moondawn was the sixth album from German electronic music composer and musician Klaus Schulze. It originally appeared back in 1976, and saw him fully embracing the Berlin School side of his sound. The album is justifiable seen as one of his classic creation, going onto influence future ambient, electronica, and trance music. Here we have a 2016 CD reissue of the album, which reprints the reissuing pressing from 2006.


Hawkwind - The Charisma Years 1976-1979

Here we have a recent CD box set that brings together the four albums released by British space-rock institution Hawkwind in the late 1970ís, on respected & cult prog rock label Charisma. For the most part all four albums see the band in more focused/song based mood, with the later albums having a very distinctive new-wave/post-punk vibe about them.


Serpent Ascending - Ananku

Cult Finnish death metaller Jarno Nurmi's Serpent Ascending returns with Ananku, it's follow up to 2011's The Enigma Unsettled. Once again on I, Voidhanger, Serpent Ascending brings satanic, old school death metal to a willing audience. Grim and chock full of buzzsaws, Ananku may not summon any demons, but it will surely summon up good memories of death metal days gone by.


The Stargazer's Assistant - Remoteness Of Light

The Stargazer's Assistant is a project of David J Smith, most known for his work in the highly experimental, sometimes prog rock outfit Guapo. "Remoteness of Light", the 4th release to come out under this name since 2007, is a complex and magickally charged eclectic soundscape which uses a large variety of instruments and sections to create a heady mystic atmosphere. The album contains 3 long pieces, each nearly 20 minutes.


Rafal Kolacki - Hijra: Noise From The Jungle

It was Hannah Arendt who argued in her book on imperialism that no other figure demonstrated the insufficiency of the concept of universal human rights that that of the refugee. These individuals who in their plight should embody the demand and concrete instance of fundamental human rights instead mark its utter failure. It was in the wake of the second world war and the mass migrations that the conflict engendered that Arendt wrote. She did so from a very personal experience having had to flee Europe herself. In 2016 Europe is again faced with the mass movement of migrants and refugees fleeing conflict and hardship outside of the borders of "fortress Europe". As they move from East to West, from South to North, the thought to be unimaginable sight of camps of desperate people have once again appeared across Europe. One prominent camp sits just outside the main transport hub of Calais in Northern France. Here in this place known as "the Jungle" several thousand men, women and many unaccompanied children live in squalid conditions in something akin to a state of limbo. The French are unwilling to re-house them, the British steadfastly refuse to let them cross the channel to seek asylum. The more able attempt to cross to the UK via a number of highly dangerous roots; sneaking into or hanging onto the underside of lorries, swimming across to the port, even running through the channel tunnel itself. Several have died and many have been injured in the attempt or in conflict with the French police whose tactics have increasing taken on the appearance of paramilitary camp guards.




Kevin Hufnagel - Kleines Biest

Handmade Birds presents Kleines Biest a full-length cassette by Kevin Hufnagel. Hufnagel is a long-running American guitarist, known for his solo output, as well as membership in Dysrhythmia, Byla, Sabbath Assembly, Vaura, and the most recent incarnation of the legendary death metal outfit: Gorguts. Truth be told, Iím most familiar with his musicianship in Gorguts. That said, Kleines Biest is a far cry from death metal.


Joe Westerlund - Mojave Interlude

You know when you get one of those albums that promises to be wonderful from what youíve read? One of those albums you think youíll play to death just from the description? Well this is one of those albums.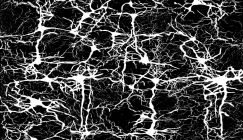 Bee Spit - Gold Codes
Hereís another contribution to Lurker Biasís Neon Wall series of cassettes - though here Iím reviewing the digital version. Two tracks, both untitled, and bo...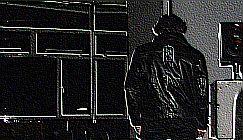 Vomir (un)live performance 15/10/...
On the evening on the 15th of November Winchester Art College( as part of their Minimalism: Location Aspect Moment event ) arranged a rare uk performance&nbs...