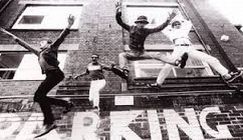 Corduroy - Very Yeah - The Direct...
In the Uk during the late 80's to the early 1990's a musical genre grew,developed,then briefly broke into the mainstream- and that genre was Acid Jazz. The f...






Cannibal Ritual - Return To The B...
German based Cannibal Ritual is one of the most intense & unforgiving HNW project to have ever existenced, and it is some what of a legend in the wo...