Vialca - A l'Abri des regards in...
Vialca's "A l'Abri des regards indiscrets." is the CD release of a somewhat avant garde musical theater performance, packaged in a rough fabric-bound 54 page...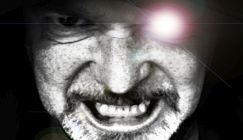 Andrew Liles - The Monster-Maker
Andrew Liles is one of the most prolific & respected figures working in British experimental music & sound. Over the years he's worked with the likes...