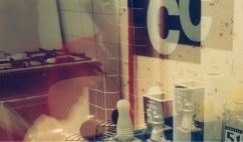 Domotic - Western Airlines [2002-03-16]The electronic pop presented by Domotic on the "Bye Bye" album is certainly not world-shocking but is a nice addition to the genre.This track, the dubby "Western Airlines", is the second track from the album (reviewed here), and is built around mutant bass lines and rhyzomatic rhythms. Because of the diversity on the debut, this song might not give a fully accurate idea of what the album is about, tough it is a good demonstration of the ability of this French artists to combine anolog and digital keyboards.Picture © Stéphane Laporte 2001.:: Download MP3 ::.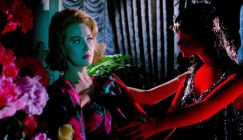 Blood & Black Lace - Blood & Blac...
On VCI Entertainment/ MVD Visual here is a recent duel format release of the classic & genre-defining Mario Brava film from the mid-1960s. Many of ...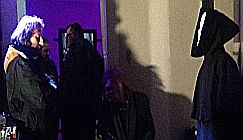 Vomir, Maginot, Red Hook Grain Te...
Last month, on Friday 23rd November, I made the trek up from London to Newcastle to go to a noise event put on at The Old Police House in Gateshead (also kno...