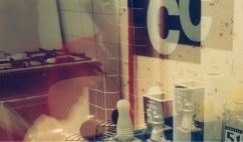 Domotic - Western Airlines [2002-03-16]The electronic pop presented by Domotic on the "Bye Bye" album is certainly not world-shocking but is a nice addition to the genre.This track, the dubby "Western Airlines", is the second track from the album (reviewed here), and is built around mutant bass lines and rhyzomatic rhythms. Because of the diversity on the debut, this song might not give a fully accurate idea of what the album is about, tough it is a good demonstration of the ability of this French artists to combine anolog and digital keyboards.Picture © Stéphane Laporte 2001.:: Download MP3 ::.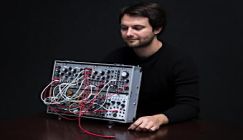 Matthias Puech - Mt. Hadamard Na...
Composer, programmer, and instrument designer Matthias Puech brings his "audio-naturalist noise" to Hallow Ground with Mt. Hadamard Nat...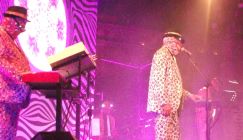 The Residents & Support - Live re...
On the 31st of January 2023, The Residents played the fourth date in their Faceless Forever / Dog Stab! Tour at the Union Chapel. It was all part of the proj...