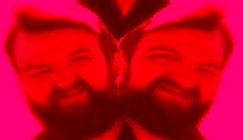 Darren Charles - Of Horror-Filled...
For the last few years Darren Charles has been active with-in the northern English retro synth /experimental/ noise underground. He's connected with projects...




Prognostic Circle - Origin/Topic ...
Here's a tape from the consistently interesting Geräuschmanufaktur label, and one that flew under my radar. The cassette has two tracks of expansive noise, w...