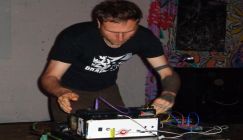 ST PETE HNW Fest and the Return o...
On April 29th, 2014, 7 artists got together to present an evening of focused wall noise. The venue of choice was the Suncoast's go to anti-art establishment ...




Morton Feldman - For Philip Guston
This 2013 four CD box set offers up a 2012 live recording of one of Morton Feldman's most lengthy works. For those unfamiliar with Feldman, he is one o...