Martin Kay - Metal Bound
Martin Kay is a Australian sound artists, field recordist, & sound designer- he's more interesting figures presently working with-in the whole field reco...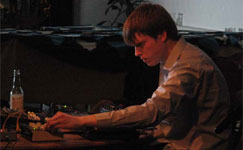 Helm - Olympic Mess
Luke Younger's last release as Helm - 2014's The Hollow Organ - made it onto the Wire's records of the year list. Its refined yet uncompromising take on mach...